The Kindest Red: A Story of Hijab and Friendship
Written by Ibtihaj Muhammad and S.K. Ali 
Illustrated by Hatem Aly
Published by Little, Brown Books for Young Readers
BOOK SYNOPSIS
It's picture day and Faizah can't wait to wear her special red dress with matching hair ribbons, passed down from her mother and sister. Faizah's teacher starts the day by asking her students to envision the kind of world they want, inspiring Faizah and her friends to spend the day helping one another in ways large and small. 
But when it's time for sibling pictures, Faizah realizes that she and her older sister, Asiya, don't match like her classmates do with their siblings. With help from her classmates inspired by Asiya's hijab, Faizah finds that acts of kindness can come back to you in unexpected ways.

S. K. Ali
S. K. Ali is the New York Times bestselling and award-winning author of several books, including Saints and Misfits, a finalist for the American Library Association's 2018 William C. Morris award, winner of the APALA Honor Award and Middle East Book Honor Award, and Love from A to Z, an NBC Today Show's "Read with Jenna" Book Club selection, and named one of the best teen novels of all time by Reader's Digest and Good Housekeeping. Both novels were critically acclaimed and chosen as top ten teen books of the year by various media including Entertainment Weekly and Kirkus Reviews. The sequel to her debut novel, Misfit in Love, was a People magazine best book of summer 2021. Her other titles include the critically-acclaimed middle grade anthology Once Upon an Eid and the New York Times bestselling picture book, The Proudest Blue and its follow-up, The Kindest Red. Her books have been lauded in media across North America such as the New York Times, Washington Post, NPR, The Globe and Mail, CBC, and Buzzfeed, and are currently on required reading lists for school and universities in over a dozen states in the U.S. S. K. Ali has a degree in Creative Writing from York University, teaches writing workshops online, and lives in Toronto with her family.
CONTACT INFORMATION
Website: skalibooks.com
Instagram: @skalibooks
TikTok: @skalibooks
Twitter/X: @SajidahWrites
BIBLIOGRAPHY
SAINTS AND MISFITS, 2017, Simon and Schuster
LOVE FROM A TO Z, 2019, Simon and Schuster
THE PROUDEST BLUE, 2019, Little Brown
ONCE UPON AN EID, 2020, Abrams Books
MISFIT IN LOVE, 2021, Simon and Schuster
LOVE FROM MECCA TO MEDINA, 2022, Simon and Schuster
THE KINDEST RED, 2023, Little Brown
GROUNDED, 2023, Abrams Books
TBA, Spring 2024, Little Brown
TBA, Fall 2024, Penguin Random House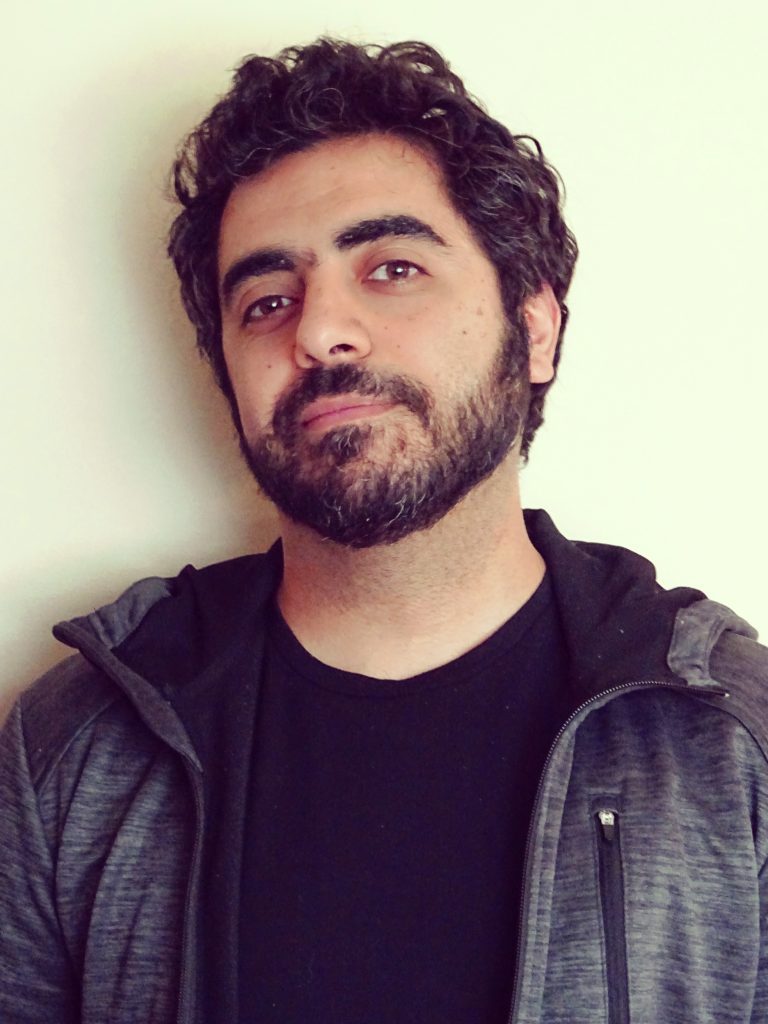 Hatem Aly
Hatem Aly is an Egyptian-born illustrator who has illustrated numerous books for children that earned multiple starred reviews and have appeared on the New York Times bestseller list sometimes. There's something cool about it all, but he mostly just enjoys making books. He is working on more books and projects right now as you're reading this bio, and he currently lives in New Brunswick, Canada, with his wife, son, and more pets than people.
CONTACT INFORMATION
Website: www.metahatem.com
Instagram: @metahatem
Twitter /X: @metahatem