The Festival endeavours to have entertainment going on the Stage in the Park to ensure that every minute of this event is fun.  See who we have booked so far!
*More entertainment to be added in coming weeks.
Host of Silver Birch Express & Silver Birch Fiction Award Ceremonies – May 14th
Ainara Alleyne is a 13-year-old elementary student from Hamilton, Ontario. Ainara curates the Instagram page @ainarasbookshelf, where she highlights books for young people whose authors and main characters are Black, Indigenous, people of colour, differently abled and other underrepresented communities. She believes that by experiencing other cultures and perspectives through books, we can not only acknowledge our differences but understand and embrace them. Ainara was Hamilton Public Library's first Junior Librarian in residence and speaks to student teachers at various Universities and pedagogy symposiums, and has been featured in the New York Times, CBC, CTV and numerous podcasts. Her middle book review TV show, also called Ainara's Bookshelf, which she created, co-wrote and produced, airs on TVOkids and is currently available on YouTube.
Host of Red Maple & White Pine Award Ceremonies – May 15th
Ali Hassan is a Stand-up Comic, Actor and CBC personality.  Ali is the host of the CBC Radio show Laugh Out Loud, and Canada Reads – the literary battle of Canadian books.  He is a recurring guest star in the TV shows Sort Of and Run The Burbs. He is currently touring his stage show 'Does This Taste Funny?' across Canada.  His comedic memoir 'Is There Bacon in Heaven?' is out with Simon & Schuster. @standupali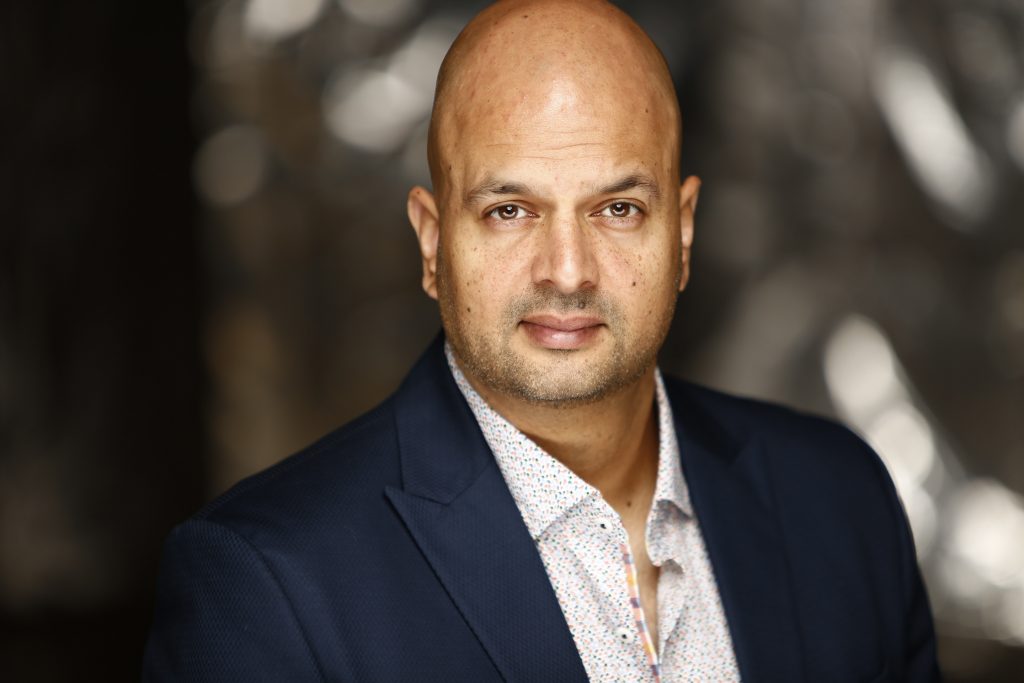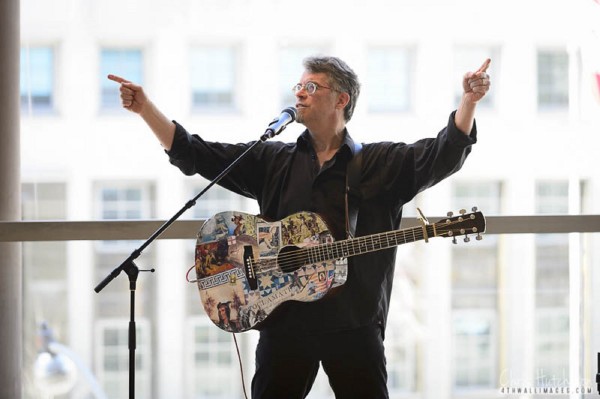 Festival Musician and Stage Host – May 14-15th
TROUBADOUR – Mike Ford is a bilingual JUNO-nominated solo artist who has released five acclaimed albums of Canadian history-inspired songs. His fast-paced curriculum-focused concerts are adapted to meet the specific needs of grade levels. Using thought-provoking lyrics, personal anecdotes, humour and a nearly encyclopedic knowledge of Canadian History, Mike has carved a niche for himself as an artist committed to inspiring young people to have a greater interest in Canada's past and a stronger investment in its present and future.
Festival Entertainment – May 15 
Isabella Hoops aka Kiki the Clown, aka Bella Hoops, has forever been involved in the arts. She was born into a family of musicians and first stepped onto the stage at the age of 2!
Since moving to Toronto in 2008, Isabella has found a home amidst the growing circus community as she pursues her career as an actor and playwright. She wrote and produced the critically acclaimed show, The Cat of Kensington, for the 2010 Toronto Fringe Festival and Everlasting Slumber with Hercinia Arts for the 2012 London Fringe Festival and 2013 Hamilton Fringe Festival.
For the past 9 years Isabella Hoops has been running her own Entertainment company and has been performing and teaching hula hooping all across Canada. Performing in both French and English, as well as in Europe, the Middle East and Asia. In 2015 she won the CanSpin Award for best hula hooper of the year!
She has since started another company and troupe NorthFIRE Circus and has been traveling with them across Canada performing at the Ottawa and Toronto Buskerfest!
She is a diverse circus performer: from fire performing, to wonderful LED light shows, to clowning and kids entertainment. Isabella Hoops does it all!