Nominee Visits - Virtual Events

The Forest of Reading offers author visits programming as part of the registration in the program.  Regularly offered are the following:
Forest Friday's Virtual Author Visits (20-25 visits/per year)
White Pine Wednesday's (5-10 visits/per year)
Mercre-LIT Virtual Authors Visits (8-10 visits/per year)
Read-Alouds by the picture book authors (8-10 per year)
Some events are pre-recorded and some are LIVE
And much more…
*Each year over 40 virtual events are offered as part of your low-fee registration.
Here are the details:

WHAT: Nominee visits with a selection of the the current year nominees.
WHEN: Live and Pre-recorded sessions released each week at a set time that will be communicated ahead of time, but live sessions will start at the time on the schedule.
HOW: All live events require registration so we know the size of the audience. All live events will be recorded and put on the website the day after the live recording. All live events are being hosted on Zoom.  All recordings will be available by a YouTube link.
Don't miss out! Be sure to register for this amazing opportunity.
2024 FOREST OF READING - PROGRAMMING DRAFT SCHEDULE
I READ CANADIAN DAY PRESENTATION – November 8th, 2023 
A presentation by the amazing award-winning authors Richard Scrimger and Melanie Florence. Released at 1:00-1:30pm Eastern Time.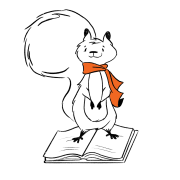 GET YOUR PUBLIC LIBRARY MORE INVOLVED IN THE FOREST OF READING! December 5, 2023
This presentation is being presented by Public Librarians that are actively involved in the Forest of Reading through committee work and also running successful programs in their communities. Be sure to join to learn more. Released at 1:00-1:30pm Eastern Time
FOREST FRIDAYS – Author visits with Award Nominees – February – March, 2024
Silver Birch Express, Silver Birch Fiction and Red Maple Nominees will participate in Author and Panel workshops that will be released on the following dates:
February 2 & March 1 – Silver Birch Fiction  
February 9 & March 8 – Silver Birch Express
February 23 & March 22 –  Red Maple 
*Presentations will be released at 1:00pm Eastern Time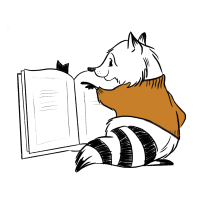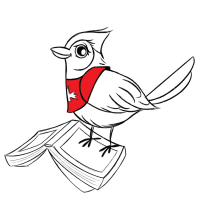 Learn to Draw with our Forest Illustrators – February 26 & 29, 2024
Come draw with our very own Forest of Reading Illustrators! (Names TBA). We are excited to bring you two sessions on how to draw your favourite characters.  Be sure to have your readers tune in with pencil and paper and have some fun with our amazing nominees! These presentations will be at 1:00pm Eastern Time
February 26 @ 10am & 1pm Eastern Time – English Sessions
February 29 @ 10am & 1pm Eastern Time – French Sessions
Mercre-LIT: Digital Author Visits – February 7 – April 3, 2024
French nominees for Le prix Mélèze and Tamarac will be hosting author visits on the following dates: February 7, 14, 21, 28, March 6, April 3. All presentations will be released at 1:00pm Eastern Time.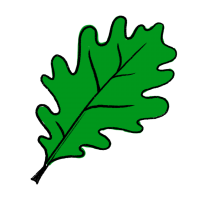 White Pine Wednesdays: Author visits & Panel Discussions – March 6-27, 2024
Our White Pine readers will get up close and personal with the authors of the White Pine Award learning about their craft, their nominated books and how they ended up where they are now. These presentations will take place on the following dates: March 6, 20, 27. All presentations will be released at 1:00pm Eastern Time.
BLUE SPRUCE READ-ALOUDS – April 8-12, 2024
Our amazing Blue Spruce nominees are given the option to read their books on video so that you can share with your young readers as you prepare for your voting.  This is a great recap of the books and ensures that your young people get a chance to see the authors reading what they love. These videos will be released daily on April 8-12, 2023.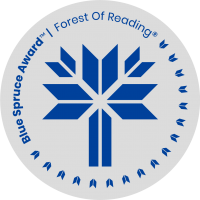 Frequently Asked Questions (FAQs)
Do I need any special software to participate in the virtual nominee visits?
No. All you need to access is the Internet and log on to the password protected portion of the website to get the link. Ensure that you have a computer that has access to the Internet and working computer speakers. However, it is a good idea to test your internet well ahead of the presentation to make sure that your browser is up to date and that you are able to install any plugins that might be required. All live sessions will be over Zoom and all recorded links will be from YouTube.
I'm having tech trouble prior or during a virtual visit – can you help me?
If you are having trouble accessing it or having difficulty with sound, please restart your computer. As some are live there is the ability to use the chat function when you are logged on.
I would like a number of classes in my school to attend an upcoming nominee visit, how can I do that?
You may distribute the link to your classrooms as long as your school is registered, however for the live events you must register multiple times based on how many computer connections (eg. if you have 5 classes logging on, please register 5 times).
When can I expect the link for the virtual nominee visit to be sent to me?
The links are made available on the password portion of the site and the recording will be posted there after the event. They are not sent via email.
Can my readers ask questions to the nominee?
Yes, the readers may ask questions through the chat section during live presentations and the moderator will ask as many is possible in the time that is scheduled for the live events. If you readers would like to send questions for authors that are pre-recorded please email them to the Director of the Forest of Reading, Meredith Tutching at mtutching@accessola.com.