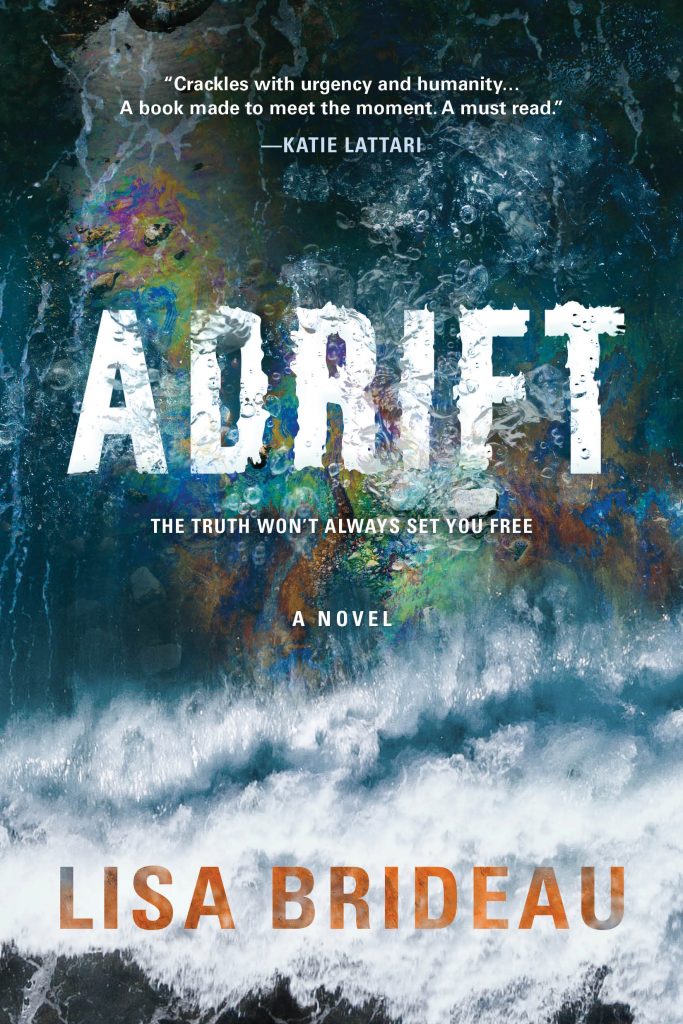 Written by Lisa Brideau
Published by Sourcebooks
For fans of The Last Thing He Told Me comes a page-turning thriller about hidden identities and the terrifying realities of climate change.

The truth won't always set you free…
Ess wakes up alone on a sailboat in the remote Pacific Northwest with no memory of who she is or how she got there. She finds a note, but it's more warning than comfort: Start over. Don't make yourself known. Don't look back.
Ess must have answers. She sails over a turbulent ocean to a town hundreds of miles away that, she hopes, might offer insight. The chilling clues she uncovers point to a desperate attempt at erasing her former life. But why? And someone is watching her…someone who knows she must never learn her truth.
In Ess's world, the earth is precariously balanced at a climate tipping point, and she is perched at the edge of a choice: which life does she want? The one taken from her—and the dangerous secret that was buried—or the new one she can make for herself?
A galvanizing riddle that is just as unmooring as it seems, this sharp character-driven odyssey explores a future challenged by our quickly changing world and the choices we must make to save what matters most.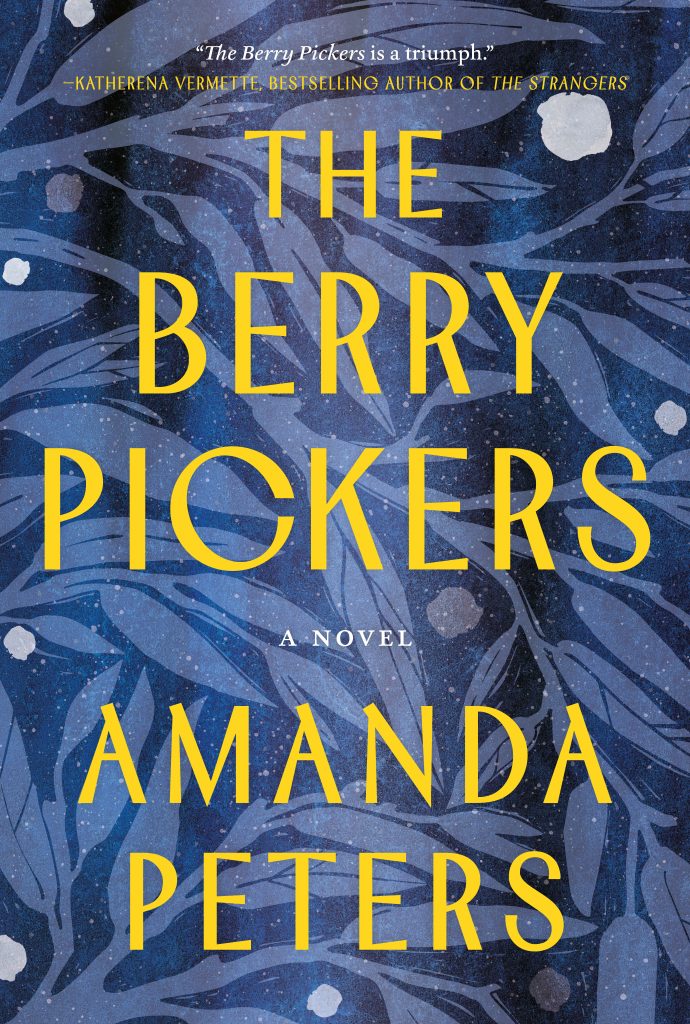 Written by Amanda Peters
Published by HarperCollins Publishers Ltd.
A four-year-old Mi'kmaq girl goes missing from the blueberry fields of Maine, sparking a tragic mystery that haunts the survivors, unravels a community, and remains unsolved for nearly fifty years.
July 1962. A Mi'kmaq family from Nova Scotia arrives in Maine to pick blueberries for the summer. Weeks later, four-year-old Ruthie, the family's youngest child, vanishes. She is last seen by her six-year-old brother, Joe, sitting on a favorite rock at the edge of a berry field. Joe will remain distraught by his sister's disappearance for years to come.
In Maine, a young girl named Norma grows up as the only child of an affluent family. Her father is emotionally distant, her mother frustratingly overprotective. Norma is often troubled by recurring dreams and visions that seem more like memories than imagination. As she grows older, Norma slowly comes to realize there is something her parents aren't telling her. Unwilling to abandon her intuition, she will spend decades trying to uncover this family secret.
For readers of The Vanishing Half and Woman of Light, this showstopping debut by a vibrant new voice in fiction is a riveting novel about the search for truth, the shadow of trauma, and the persistence of love across time.
The Burden of Exile: A Banned Journalist's Flight from Dictatorship
Written by Aaron Berhane
Published by Dundurn Press
In the strict dictatorship of Eritrea, a young reporter co-founds the first independent newspaper, publishes stories that anger the president, and then has to escape to save his life and his loved ones.
An idealistic journalist with a young family starts the first independent newspaper in the notorious police state of Eritrea — one of the most brutal dictatorships in the world. When the paper is shut down, he flees arrest and begins a dangerous journey to freedom, first across a desert, at night, into Sudan, pursued by Eritrean secret police, then into secret safe houses in Kenya. With the help of the United Nations, he finds sanctuary in Canada — a place he knows nothing about. Meanwhile, his wife and young children are stuck back home, in constant danger of reprisal.
Berhane's story is one of bravery amid complicated international geopolitics, of spies, guns, and betrayal, and — ultimately — of triumph and the piecing together of family in a cold new countryspecifically Mabou, a tight-knit seaside community where the lobster is as abundant as beaches, fiddles, and Gaelic folk songs. With the singular goal of paying off her student loans, Katie heads out west to take advantage of Alberta's oil rush—part of the long tradition of East Coasters who seek gainful employment elsewhere when they can't find it in the homeland they love so much. Katie encounters the harsh reality of life in the oil sands, where trauma is an everyday occurrence yet is never discussed.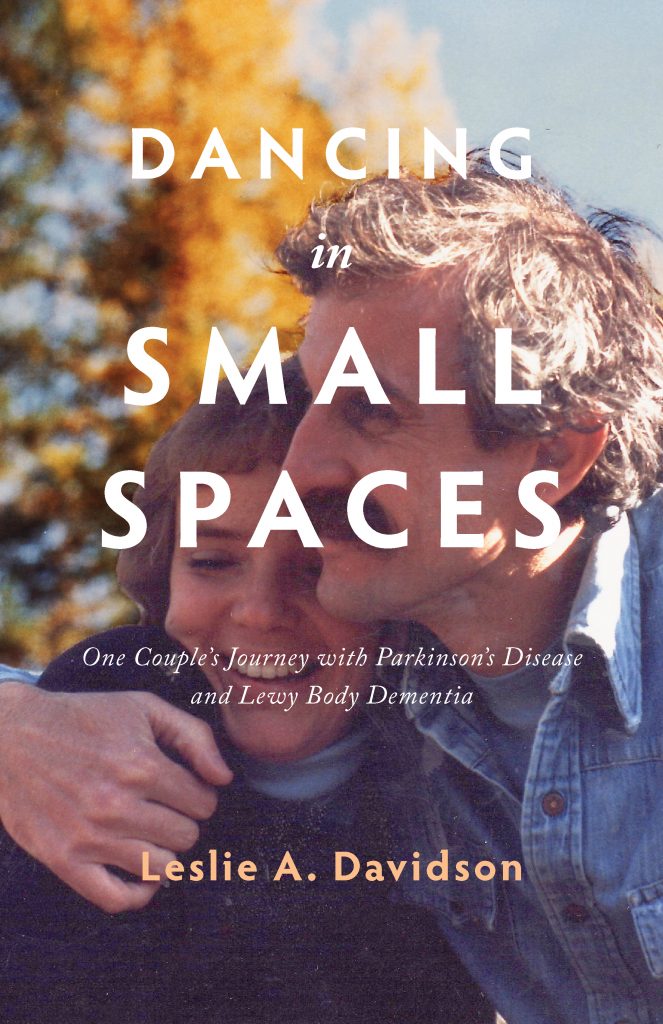 Dancing in Small Spaces: One Couple's Journey with Parkinson's Disease and Lewy Body Dementia
Written by Leslie A. Davidson
Published by Touchwood Editions
An unstintingly honest and surprisingly humorous memoir that charts a couple's parallel diagnoses of Parkinson's and Lewy body dementia.
In 2011, Leslie Davidson and her husband Lincoln Ford were enjoying retired life to the fullest as ardent outdoor enthusiasts, energetic travellers, and soon-to-be grandparents. But when Lincoln's confusion became a concern and Leslie began to experience a hesitant leg and uncontrollable tremors in one arm, a devastating double diagnosis completely changed their life.
In this personal and unstintingly honest memoir, Leslie recounts the years that follow the diagnoses—her Parkinson's and Lincoln's Lewy body dementia—charting physical changes, mastering medications (and sometimes flubbing it), the logistical puzzles of caregiving, and the steady support of their close-knit community in the small town of Grand Forks in south central British Columbia.
She describes her struggle to maintain perspective while questioning what having perspective even means, and the work of being an advocate while needing an advocate. And she explains how, amid all the challenges and tears, shared laughter remained all-important to their survival, especially in times when Lincoln saw her as an imposter. She shares powerful lessons in love, courage, and grace from the man who had always led the way and who, despite the ravages of his illness, in many ways, still did.
At once poignant and unflinchingly frank Dancing in Small Spaces is the story of a long and adventurous marriage, of deep gratitude, and, ultimately, of writing one's way toward understanding and acceptance.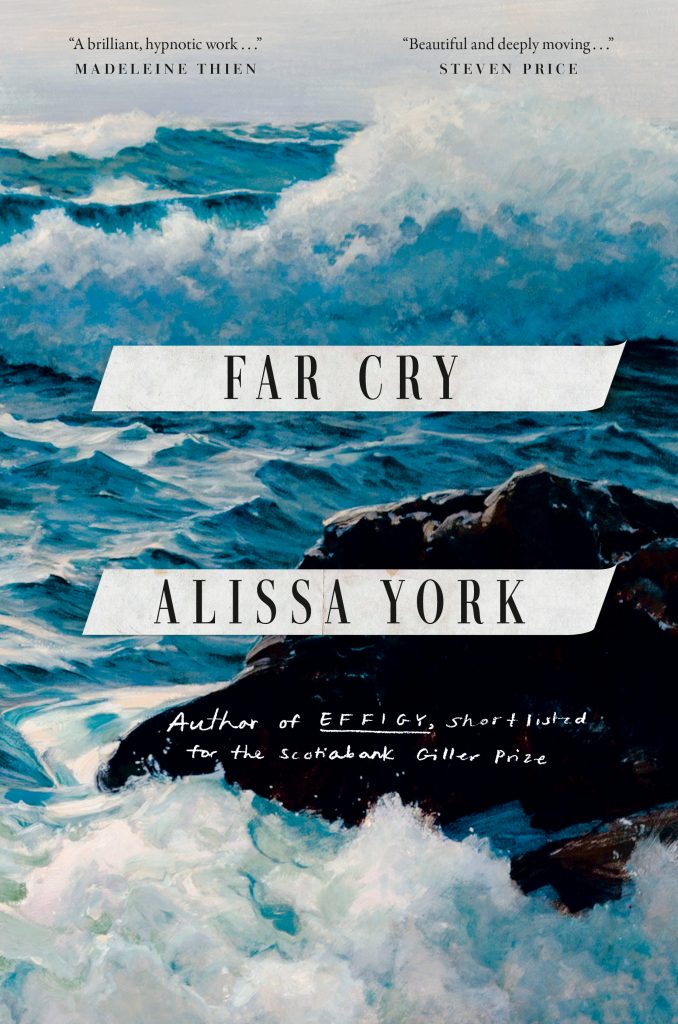 Written by Alissa York
Published by Penguin Random House Canada
In a novel as compelling as the forbidden love at its heart, Alissa York, one of Canada's most distinctive writers, evokes an era of unspoken desires in which pain and longing are braided together along treacherous lines.
It's 1922 at Far Cry Cannery, a quarter-mile of boardwalk and wooden buildings strung along the rocks of Rivers Inlet on the northwest coast of British Columbia. The time has come for Anders Viken, storekeeper and honorary uncle to the recently orphaned Kit, to give an account of his secret self—from his first home in Norway, another land of islands and fjords, to his escape from his family's loving grip, to his wide-open years of rough living and impossible love.
As the sockeye flood up the inlet, Anders sets his secrets down for 18-year-old Kit, the only member of his chosen family he has left after her mother, Bobbie, scandalized Far Cry by running off with the camp's handsome Chinese cook, and her father, Frank, was found drowned alongside his own boat. While Anders does his reckoning, Kit fends off the attentions of the cannery manager and tries to earn her keep. Oars in hand, she glides her skiff out over the great returning school and casts her net. This, at least, makes sense to her, as opposed to the convoluted workings of love.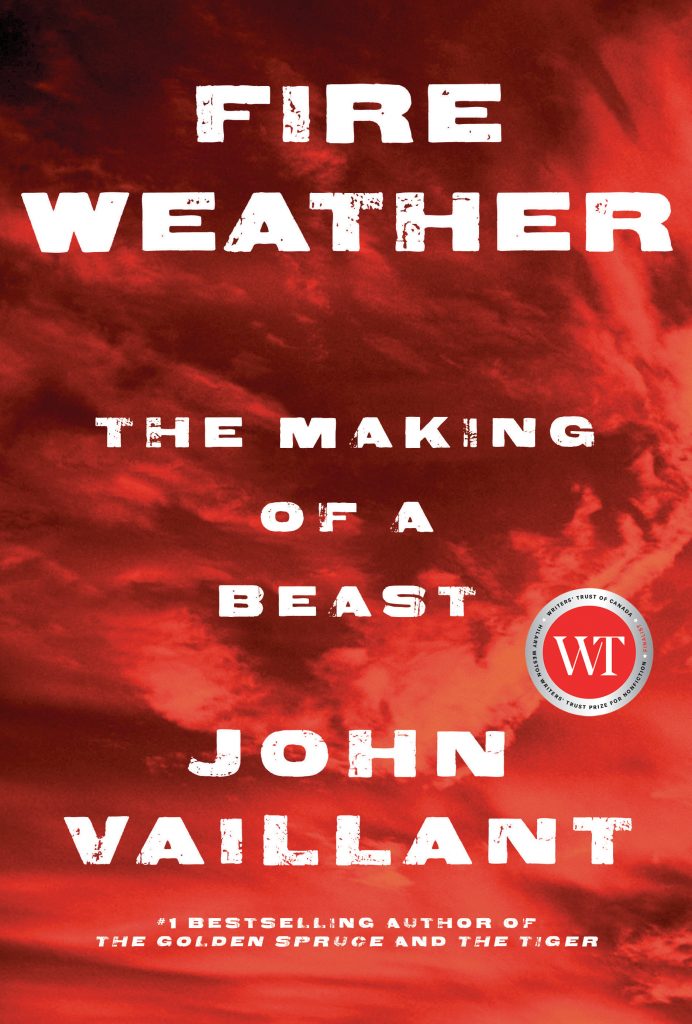 Fire Weather: The Making of A Beast
Written by John Vaillant
Published by Penguin Random House Canada
From the award-winning, bestselling author of The Golden Spruce and The Tiger comes a stunning account of a colossal wildfire, and a panoramic exploration of the rapidly changing relationship between fire and humankind.
In May 2016, Fort McMurray, the hub of Canada's petroleum industry and America's biggest foreign supplier, was overrun by wildfire. The multi-billion-dollar disaster melted vehicles, turned entire neighborhoods into firebombs, and drove 88,000 people from their homes in a single afternoon. Through the lens of this apocalyptic conflagration—the wildfire equivalent of Hurricane Katrina—John Vaillant warns that this was not a unique event but a shocking preview of what we must prepare for in a hotter, more flammable world.
For hundreds of millennia, fire has been a partner in our evolution, shaping culture, civilization, and, very likely, our brains. Fire has enabled us to cook our food, defend and heat our homes, and power the machines that drive our titanic economy. Yet this volatile energy source has always threatened to elude our control, and in our new age of intensifying climate change, we are seeing its destructive power unleashed in previously unimaginable ways.
With masterly prose and a cinematic eye, Vaillant takes us on a riveting journey through the intertwined histories of North America's oil industry and the birth of climate science, to the unprecedented devastation wrought by modern forest fires, and into lives forever changed by these disasters. John Vaillant's urgent work is a book for—and from—our new century of fire, which has only just begun.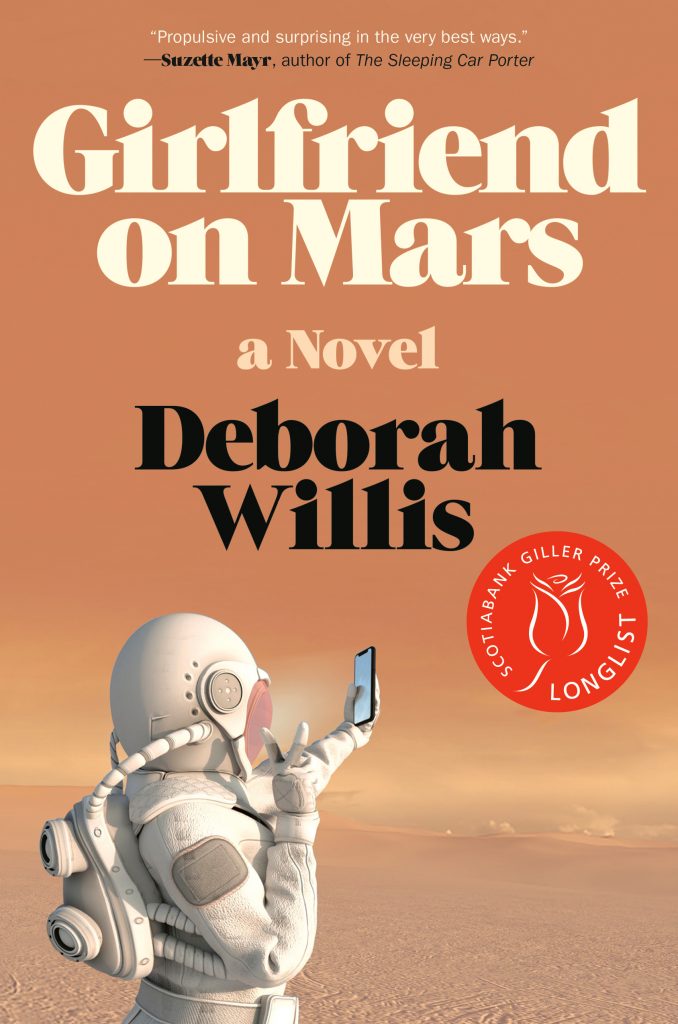 Written by Deborah Willis
Published by Penguin Random House Canada
A funny, poignant, and page-turning debut novel that skewers billionaire-funded space travel in a love story of interplanetary proportions.

Amber Kivinen is moving to Mars. Or at least, she will be if she wins a chance to join MarsNow. She and twenty-three reality TV contestants from around the world—including a handsome Israeli, an endearing fellow Canadian, and an assortment of science nerds and wannabe influencers—are competing for two seats on the first human-led mission to Mars, sponsored by billionaire Geoff Task. Meanwhile Kevin, Amber's boyfriend of fourteen years, was content going nowhere until Amber left him—and their hydroponic weed business—behind. As he tends to the plants growing in their absurdly overpriced Vancouver basement apartment, Kevin tunes in to find out why the love of his life is so determined to leave the planet with somebody else.

An audaciously original debut from an "immensely talented writer" (Emily St. John Mandel), Girlfriend on Mars is at once a satirical indictment of our pursuit of fame and wealth amidst environmental crisis, and an exploration of humanity's deepest longing, greatest quest, and most enduring cliché: love.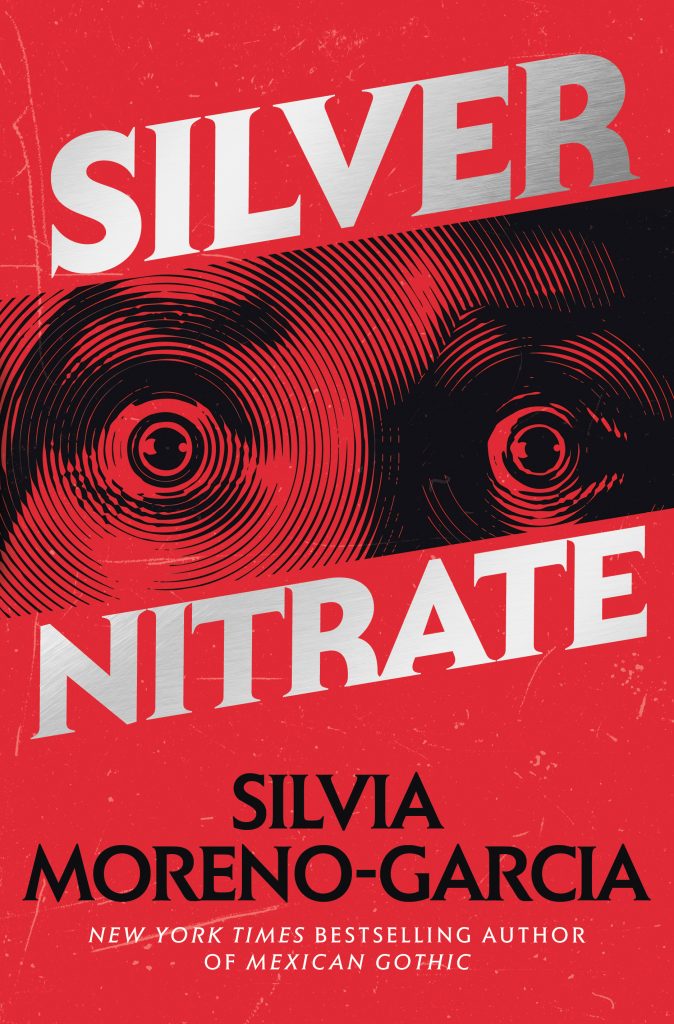 Written by Silvia Moreno-Garcia
Published by Penguin Random House Canada
Montserrat has always been overlooked. She's a talented sound editor, but she's left out of the boys' club running the film industry in '90s Mexico City. And she's all but invisible toher best friend, Tristán, a charming if faded soap opera star, though she's been in love with him since childhood.

Then Tristán discovers his new neighbor is the cult horror director Abel Urueta, and the legendary auteur claims he can change their lives—even if his tale of a Nazi occultist imbuing magic into highly volatile silver nitrate stock sounds like sheer fantasy. The magic film was never finished, which is why, Urueta swears, his career vanished overnight. He is cursed.

Now the director wants Montserrat and Tristán to help him shoot the missing scene and lift the curse . . . but Montserrat soon notices a dark presence following her, and Tristán begins seeing the ghost of his ex-girlfriend.

As they work together to unravel the mystery of the film and the obscure occultist who once roamed their city, Montserrat and Tristán may find that sorcerers and magic are not only the stuff of movies.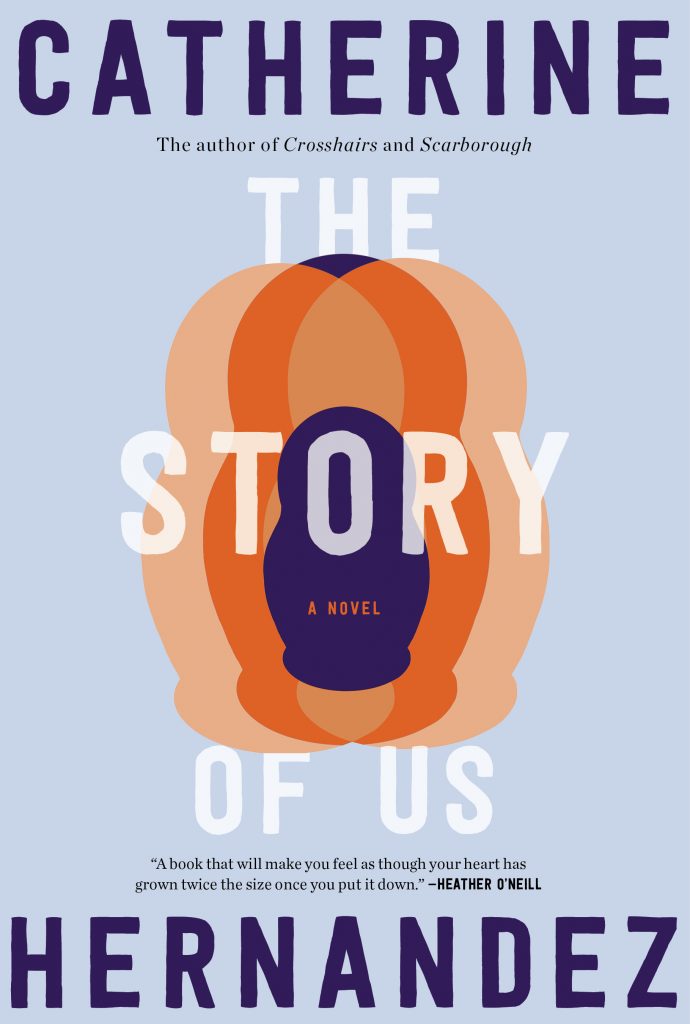 Written by Catherine Hernandez
Published by HarperCollins Publishers Ltd.
From the author of Canada Reads finalist Scarborough, a stunning new novel about the unbreakable bond of family and the magic that can happen when we meet in the middle
Like many Overseas Filipino Workers, Mary Grace Concepcion has lived a life of sacrifices. First, she left her husband, Ale, to be a caregiver in Hong Kong. Now, she has travelled even farther, to Canada, in the hopes of one day sponsoring Ale and having children of their own.
But when she arrives in Toronto, she must navigate a series of bewildering and careless employers and unruly children. Mary Grace seeks new employment as a Personal Support Worker and begins caring for Liz, an elderly patient suffering from Alzheimer's disease, whose health is as fragile as her rundown bungalow beside the Rouge River in Scarborough. While Mary Grace's time with her charge challenges her conservative beliefs, she soon becomes Liz's biggest ally, and the friendship that grows between them will turn out to be just as legendary as Liz's past.
Beautifully narrated by the all-seeing eye of Mary Grace's newborn baby, The Story of Us is a novel about sisterhood, about blood and chosen family, and about how belonging can be found where we least expect it.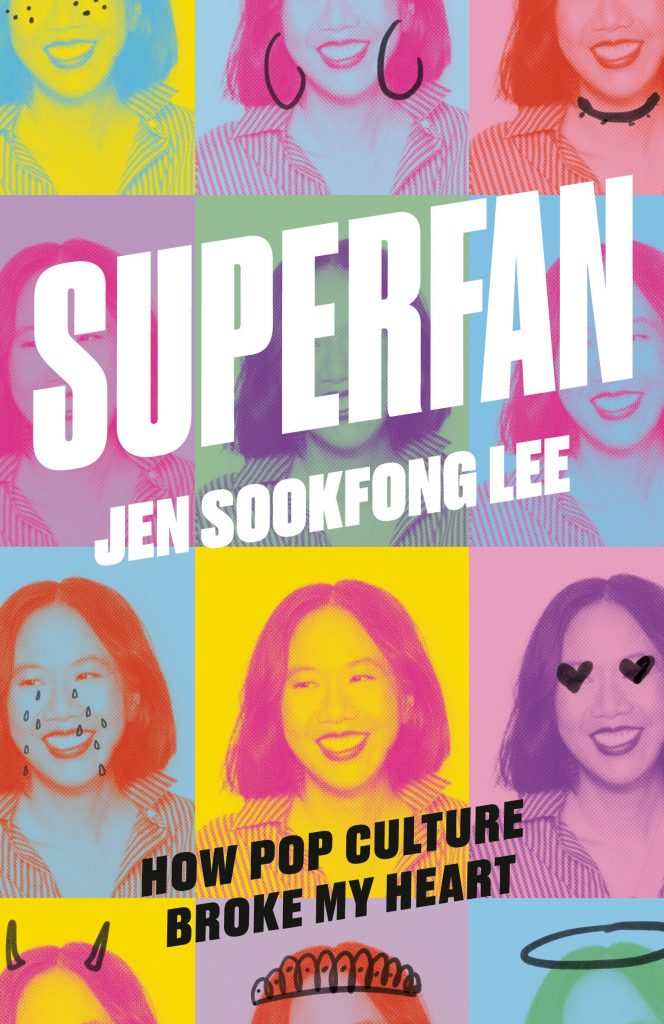 Superfan: How Pop Culture Broke My Heart
Written by Jen Sookfong Lee
Published by Penguin Random House Canada
A TODAY Show Recommended Read, this beautifully intimate memoir-in-pieces uses one woman's life-long love affair with pop culture as a revelatory lens to explore family, identity, belonging, grief, and the power of female rage. Named a most anticipated book of the year by the Globe and Mail and the Toronto Star, and a best book of the year so far by Apple Books and Audible.ca.

For most of Jen Sookfong Lee's life, pop culture was an escape from family tragedy and a means of fitting in with the larger culture around her. Anne of Green Gables promised her that, despite losing her father at the age of twelve, one day she might still have the loving family of her dreams. Princess Diana was proof that maybe there was more to being a good girl after all. And yet as Jen grew up, she began to recognize the ways in which pop culture was not made for someone like her—the child of Chinese immigrant parents who looked for safety in the invisibility afforded by embracing model minority myths.

Ranging from the unattainable perfection of Gwyneth Paltrow and the father-figure familiarity of Bob Ross, to the long shadow cast by The Joy Luck Club and the life lessons she has learned from Rihanna, Jen weaves together key moments in pop culture with stories of her own failings, longings, and struggles as she navigates the minefields that come with carving her own path as an Asian woman, single mother, and writer. And with great wit, bracing honesty, and a deep appreciation for the ways culture shapes us, she draws direct lines between the spectacle of the popular, the intimacy of our personal bonds, and the social foundations of our collective obsessions.