The Honour Song – Kepmite'taqney Ktapekiaqn – Le chant d'honneur
Written by George Paul 
Illustrated by Loretta Gould
Published by Bouton d'or Acadie
BOOK SYNOPSIS
At many official events or spiritual Ceremonies among First Nations across the country, a song is sung by the participants. This song was born in the heart and mind of George Paul, a Mi'kmaw from Metepenagiag, after an arduous journey. This illustrated album tells the story of the birth of this song and its importance to First Nations.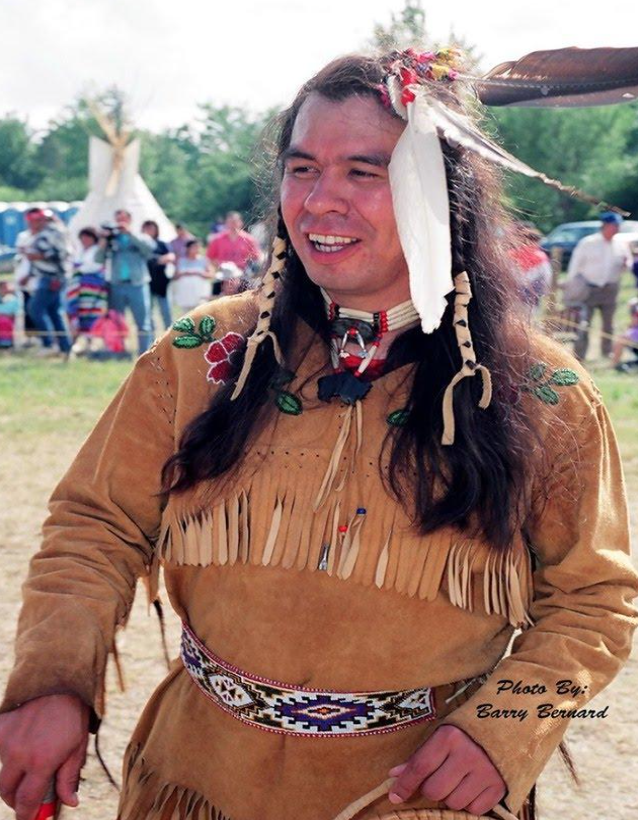 GEORGE PAUL
The aboriginal traditional movement in the Canadian Atlantic Region reviving Mi'kmaq songs, chants and ceremonies since 1977. He has been involved with stage production such as Brookes Diamonds Live Music Production "DRUM" out of Halifax, and several film documentaries with an Aboriginal Peoples Television Network (APTN). East Coast Music Awards (ECMA) winner in 2001 for best aboriginal artist and group, presented the "Queens Golden Jubilee Medal" for his dedication in cultural development in the Province of New Brunswick in 2002, and several other arts awards.                                 
George's writing skills began by writing his own songs which to his own credit accumulated up to six albums. Along with writing proposals and grants for the various Government organizations he had worked for over several years, including U.N.B. and the N.B. Department of Education, and Arts N.B. This inspired his writing abilities further to write short stories that would provide education material for aboriginal students within the province of N.B. Stories such as "The eagle and the crow", "Mi'gamewesu", and "The seven hunters" George's work is focused on Traditional spiritual values and legends of the Mi'kmaq. He continues to write short stories and songs, and widely known for writing the "Mi'kmaq Honor Song".