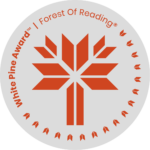 2022 White Pine Award™ Nominees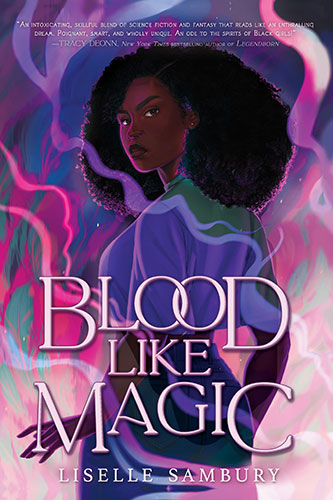 Written by Liselle Sambury
Published by Margaret K. McElderry Books
After years of waiting for her Calling—a trial every witch must pass in order to come into their powers—the one thing Voya Thomas didn't expect was to fail. When Voya's ancestor gives her an unprecedented second chance to complete her Calling, she agrees—and then is horrified when her task is to kill her first love. And this time, failure means every Thomas witch will be stripped of their magic.
Voya is determined to save her family's magic no matter the cost. The problem is, Voya has never been in love, so for her to succeed, she'll first have to find the perfect guy—and fast. Fortunately, a genetic matchmaking program has just hit the market. Her plan is to join the program, fall in love, and complete her task before the deadline. What she doesn't count on is being paired with the infuriating Luc—how can she fall in love with a guy who seemingly wants nothing to do with her?
With mounting pressure from her family, Voya is caught between her morality and her duty to her bloodline. If she wants to save their heritage and Luc, she'll have to find something her ancestor wants more than blood. And in witchcraft, blood is everything.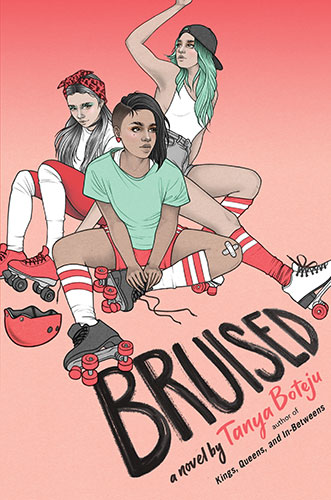 Written by Tanya Boteju
Published by Simon & Schuster Books for Young Readers
o Daya Wijesinghe, a bruise is a mixture of comfort and control. Since her parents died in an accident she survived, bruises have become a way to keep her pain on the surface of her skin so she doesn't need to deal with the ache deep in her heart.
So when chance and circumstances bring her to a roller derby bout, Daya is hooked. Yes, the rules are confusing and the sport seems to require the kind of teamwork and human interaction Daya generally avoids. But the opportunities to bruise are countless, and Daya realizes that if she's going to keep her emotional pain at bay, she'll need all the opportunities she can get.
The deeper Daya immerses herself into the world of roller derby, though, the more she realizes it's not the simple physical pain-fest she was hoping for. Her rough-and-tumble teammates and their fans push her limits in ways she never imagined, bringing Daya to big truths about love, loss, strength, and healing.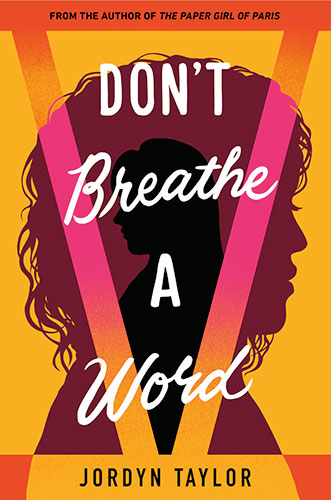 Written by Jordyn Taylor
Published by Harper Teen
Eva has never felt like she belonged . . . not in her own family or with her friends in New York City, and certainly not at a fancy boarding school like Hardwick Preparatory Academy. So, when she is invited to join the Fives, an elite secret society, she jumps at the opportunity to finally be a part of something.
But what if the Fives are about more than just having the best parties and receiving special privileges from the school? What if they are also responsible for keeping some of Hardwick's biggest secrets buried?
1962:
There is only one reason why Connie would volunteer to be one of the six students to
participate in testing Hardwick's nuclear fallout shelter: Craig Allenby. While the thought of nuclear war sends her into a panic, she can't pass up the opportunity to spend four days locked in with the school's golden boy. However, Connie and the other students quickly discover that there is more to this "test" than they previously thought. As they are forced to follow an escalating series of commands, Connie
realizes that one wrong move could have dangerous consequences.
Separated by sixty years, Eva and Connie's stories become inextricably intertwined as Eva unravels the mystery of how six students went into the fallout shelter all those years ago . . . but only five came out.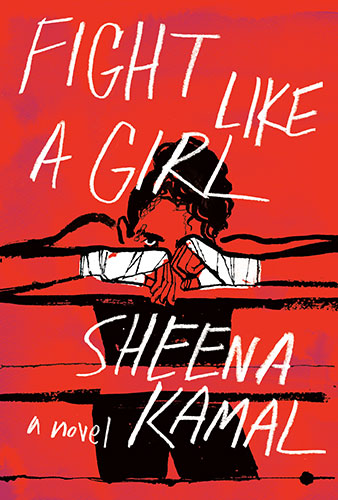 Written by Sheena Kamal
Published by Penguin Teen
Love and violence. In some families they're bound up together, dysfunctional and poisonous, passed from generation to generation like eye color or a quirk of smile. Trisha's trying to break the chain, channeling her violent impulses into Muay Thai kickboxing, an unlikely sport for a slightly built girl of Trinidadian descent. Her father comes and goes as he pleases, his presence adding a layer of tension to the Toronto east-end townhouse that Trisha and her mom call home, every punch he lands on her mother carving itself indelibly into Trisha's mind. Until the night he wanders out drunk in front of the car Trisha is driving, practicing on her learner's permit, her mother in the passenger seat. Her father is killed, and her mother seems strangely at peace. Lighter, somehow. Trisha doesn't know exactly what happened that night, but she's afraid it's going to happen again. Her mom has a new man in her life and the patterns, they are repeating.
The Forest of Stolen Girls
Written by June Hur
Published by Feiwel & Friends
Hwani's family has never been the same since she and her younger sister went missing and were later found unconscious in the forest, near a gruesome crime scene. The only thing they remember: Their captor wore a painted-white mask.
To escape the haunting memories of this incident, the family flees their hometown. Years later, Detective Min—Hwani's father—learns that thirteen girls have recently disappeared under similar circumstances, and so he returns to their hometown to investigate… only to vanish as well.
Determined to find her father and solve the case that tore their family apart, Hwani returns home to pick up the trail. As she digs into the secrets of the small village—and reconnects with her now estranged sister—Hwani comes to realize that the answer lies within her own buried memories of what happened in the forest all those years ago.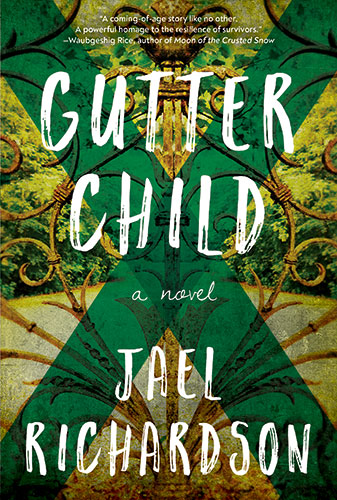 Written by Jael Richardson
Published by HarperCollins Publishers Ltd.
Set in an imagined world in which the most vulnerable are forced to buy their freedom by working off their debt to society, Gutter Child uncovers a nation divided into the privileged Mainland and the policed Gutter. In this world, Elimina Dubois is one of only 100 babies taken from the Gutter and raised in the land of opportunity as part of a social experiment led by the Mainland government.
But when her Mainland mother dies, Elimina finds herself all alone, a teenager forced into an unfamiliar life of servitude, unsure of who she is and where she belongs. Elimina is sent to an academy with new rules and expectations where she befriends Gutter children who are making their own way through the Gutter System in whatever ways they know how. When Elimina's life takes another unexpected turn, she will discover that what she needs more than anything may not be the freedom she longs for after all.
Richardson's Gutter Child reveals one young woman's journey through a fractured world of heartbreaking disadvantages and shocking injustices. Elimina is a modern heroine in an altered but all too recognizable reality who must find the strength within herself to forge her future and defy a system that tries to shape her destiny.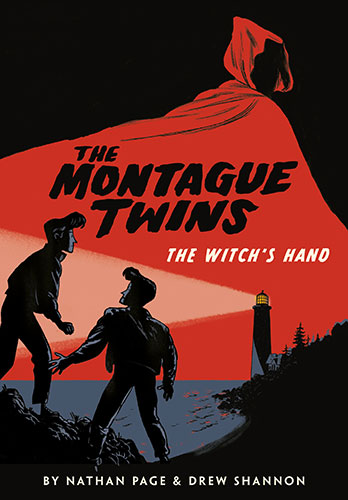 The Montague Twins: The Witch's Hand
Written and Illustrated by Nathan Page and Drew Shannon
Published by Knopf Books for Young Readers
Pete and Alastair Montague are just a couple of mystery-solving twins, living an ordinary life. Or so they thought. After a strange storm erupts on a visit to the beach, they discover there is more to their detective skills than they had thought. Their guardian, David Faber, a once prominent professor, has been keeping secrets about their parents and what the boys are truly capable of.
At the same time, three girls go missing after casting a mysterious spell, which sets in motion a chain of events that takes their small town down an unexpected path. With the help of David's daughter, Charlie, they discover there are forces at work that they never could have imagined, which will impact their lives forever.
An exciting new graphic novel from innovative creators Nathan Page and Drew Shannon that is at once timely and thrilling.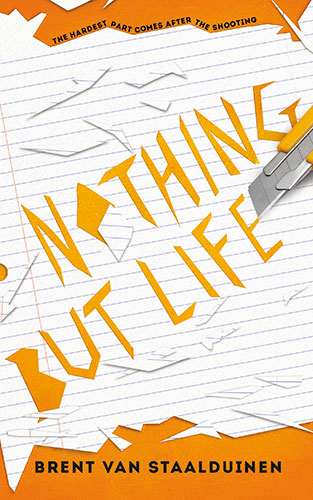 Written by Brent van Staalduinen
Published by Dundurn Press
Dills and his mom have returned to Hamilton, her hometown, hoping to leave the horrors of Windsor behind. But it's impossible to escape the echoes of tragedy, and trouble always follows trouble.
When Dills hurts a new classmate, it comes out in court that he was in the Windsor High library when the shooter came in. But he won't talk about what he saw, what he still sees whenever he closes his eyes. He can't. He definitely can't tell anyone that the Windsor Shooter is his stepfather, Jesse, that Jesse can speak into his mind from hundreds of kilometres away, and that Dills still loves him even though he committed an unspeakable crime.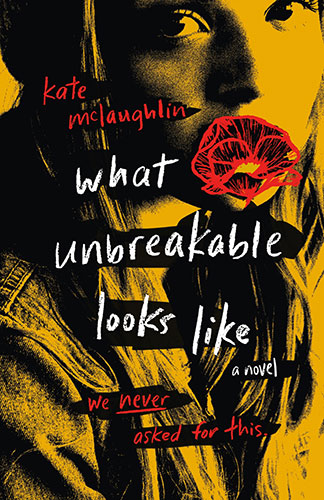 What Unbreakable Looks Like
Written by Kate McLaughlin
Published by Wednesday Books

Lex was taken – trafficked – and now she's Poppy. Kept in a hotel with other girls, her old life is a distant memory. But when the girls are rescued, she doesn't quite know how to be Lex again.
After she moves in with her aunt and uncle, for the first time in a long time, she knows what it is to feel truly safe. Except, she doesn't trust it. Doesn't trust her new home. Doesn't trust her new friend. Doesn't trust her new life. Instead she trusts what she shouldn't because that's what feels right. She doesn't deserve good things.
But when she is sexually assaulted by her so-called boyfriend and his friends, Lex is forced to reckon with what happened to her and that just because she is used to it, doesn't mean it is okay. She's thrust into the limelight and realizes she has the power to help others. But first she'll have to confront the monsters of her past with the help of her family, friends, and a new love.
Kate McLaughlin's What Unbreakable Looks Like is a gritty, ultimately hopeful novel about human trafficking through the lens of a girl who has escaped the life and learned to trust, not only others, but in herself.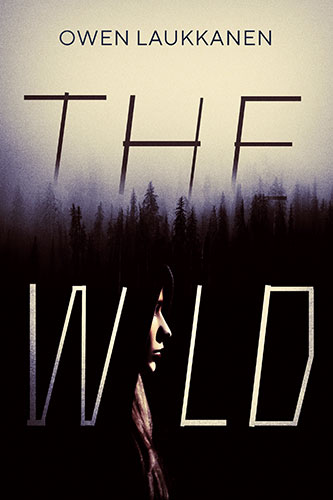 Written by Owen Laukkanen
Published by Underlined Paperbacks
Dawn isn't a bad person—she's just made some bad choices: wrong guy, wrong friends, wrong everything. But she wasn't expecting her parents to pay a boatload of money to ship her off to OUT OF THE WILD, a wilderness boot camp with a bunch of other messed up kids to learn important "life lessons." It's true that Dawn and the other cubs will learn a lot—but it's not what any of them expect. Because what happens in the woods isn't what their parents planned. Sometimes plans go very wrong. And this is one of those times. Suddenly Dawn is more scared than she's ever been in her life. And you will be too.
Underlined is a line of totally addictive romance, thriller, and horror paperback original titles coming to you fast and furious each month. Enjoy everything you want to read the way you want to read it.