Becoming Bionic and Other Ways Science is Making Us Super
Written by Heather Camlot
Illustrated by Victor Wong
Published by Owlkids Books
BOOK SYNOPSIS
Take a tour of the science of superpowers and see how science fiction is becoming science fact!
If you could have any superpower, what would it be? Fly like Shazam? Turn invisible like Violet Parr? Or maybe have the super strength of the Hulk? Believe it or not, many of the extraordinary abilities we see in comics and movies are already a reality—or could become one soon!
This middle-grade nonfiction book uses superheroes to explore how science is transforming our bodies and our experiences. Engaging text, detailed timelines, and intricate diagrams break down how superhero traits have been reflected in technological innovations throughout history, and how they could appear in the future. Jetpacks and rocket belts can help us fly like Superman. Prosthetic limbs and lab-grown human tissue mirror the regenerative powers of Wolverine and Ms. Marvel. But readers are also invited to think critically about these incredible, and sometimes controversial, advancements—after all, with great power comes great responsibility!
A fresh and timely take on innovation, Becoming Bionic and Other Ways Science Is Making Us Super blends pop culture, history, and STEM for a fun, engaging, and thought-provoking look at the science of superpowers.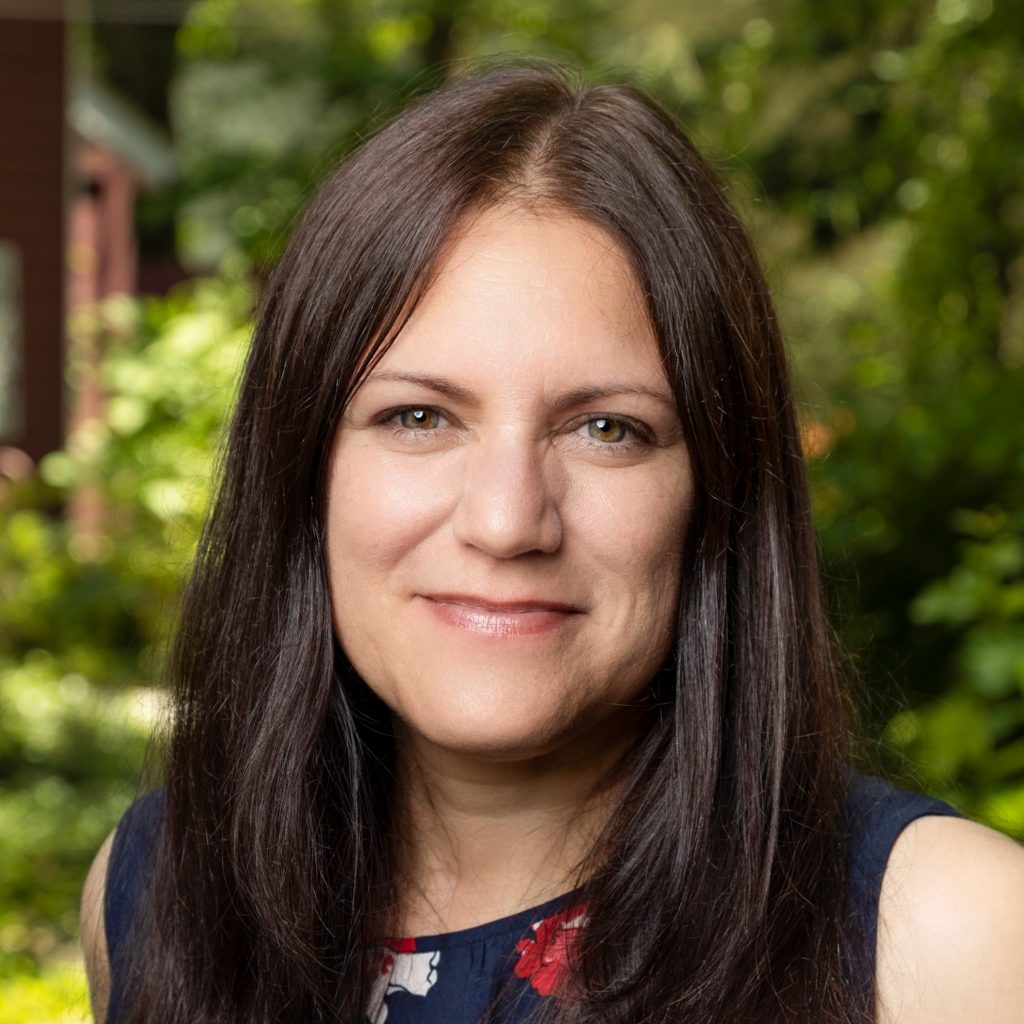 HEATHER CAMLOT
Heather Camlot is the award-winning author of several nonfiction books for middle-grade readers, including What If Soldiers Fought with Pillows? and The Prisoner and the Writer, as well as the novels Clutch and The Other Side. A journalist for more than twenty years, she has written, edited and translated for various print and online publications on all sorts of subjects, from health and home decor to television and books. Originally from Montreal, she now lives in Toronto with her husband, two teenagers and rescue dog. This is her third Forest of Reading nomination!

CONTACT INFORMATION
Website: heathercamlot.com
Instagram: @heathercamlot
Twitter/X: @HeatherCamlot
To book an author visit please contact Author's Booking Service @ https://authorsbooking.com/
BIBLIOGRAPHY
Clutch. Red Deer Press, August 2017
What If Soldiers Fought with Pillows?: True Stories of Imagination and Courage. Owlkids Books, March 2020
The Other Side. Red Deer Press, May 2020
Secret Schools: True Stories of the Determination to Learn. Owlkids Books, September 2022
I Can't Do What?: Strange Laws and Rules from Around the World. Red Deer Press, September 2022
The Prisoner and the Writer. Groundwood Books, October 2022
Becoming Bionic and Other Ways Science Is Making Us Super. Owlkids Books, April 2023

VICTOR WONG
Victor Wong is an award-winning digital illustrator with a decade of freelance experience in design, editorial, and most recently, children's books. Nova Scotia born and raised, he now resides in the lovely city of Mississauga, Ontario. Taking inspiration from the comic books, Saturday morning cartoons, and video games, of his childhood; his illustrations make use of bright colours, subtle textures, and vibrant shapes.

On his free time, he enjoys exploring the world with a camera in hand, bumming around bonfires at the beach, and pestering his friends to check out new board games he finds.

CONTACT INFORMATION
Website: thethirdbird.ca
Instagram: @thethirdbirdillustration
BIBLIOGRAPHY
Wong, Victor. (2023) Becoming Bionic and Other Ways Science Is Making Us Super. Toronto. Owlkids.