RÉSUMÉ DU LIVRE
Cette histoire inspirante, qui raconte la vie incroyable de l'artiste pionnière, féministe et queer Rosa Bonheur, dépeint les premières années de Rosa et son acharnement à réaliser ses rêves.
Rosa Bonheur adorait dessiner des animaux. Et elle y excellait ! Mais dans la France du XIXe siècle, les filles n'avaient pas le droit d'être artistes. Mais Rosa n'allait pas laisser cela l'arrêter. Dans cette belle mise en récit des débuts de Rosa à Paris, les jeunes lecteurs découvrent l'artiste qui étudie le dessin dans la maison paternelle en s'aidant d'une ménagerie d'animaux qu'elle observe de près. Lorsqu'un jour Rosa est chassée du marché des chevaux pour avoir porté des vêtements masculins, elle doit faire preuve de créativité pour contourner les règles et poursuivre son rêve de devenir une peintre réaliste de classe mondiale.

MIREILLE MESSIER
Mireille Messier écrit.
Elle écrit pour les petits et les grands.
Elle écrit des livres, des articles, des scénarios pour la télé et des folies pour le Web.
Elle écrit en français et en anglais.
Elle écrit avec sa main gauche.
Elle écrit à Toronto, où elle habite depuis 1995 avec son conjoint, ses grands enfants et ses cinq chats!
Lorsqu'elle n'écrit pas, Mireille lit. Beaucoup!
CORDONNÉES
Site web: www.mireille.ca
Instagram: @mireille.messier
BIBLIOGRAPHIE
Pas de chevaux dans la maison – La vie audacieuse de l'artiste Rosa Bonheur (Orca, 2023)
Star: The Bird Who Inspired Mozart (Tundra 2022)
Je déteste les moustiques, mais… (Isatis, 2022)
Tom-Aime-Tout (Tête Haute, 2022)
La magie de Casse-noisette (Scholastic, 2020)
Sergent Billy : La vraie histoire du chevreau devenu soldat (Isatis, 2020)
Trésor (Orca, 2019)
Tellement sauvage (D'Eux, 2018)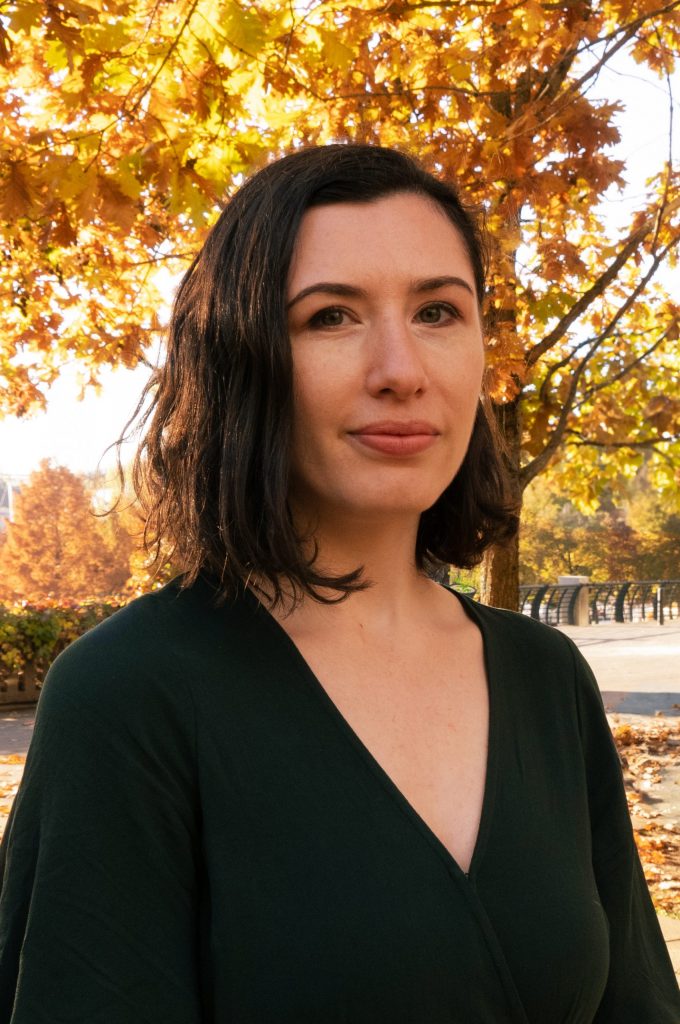 ANNA BRON
Anna Bron has been drawing for as long as she can remember. There was never anything else she loved to do more than to create art, and luckily her parents always encouraged her. When she grew up, she went to study hand drawn animation with the dream of working at the Walt Disney animation studio. Instead, her journey led her on a much more interesting path; now she gets to illustrate kids books and magazines and work on all sorts of cool animation projects like short films and commercials. She lives in Vancouver, BC, with her two green budgies. 
CONTACT INFORMATION
Website: annabron.com
Instagram: @anna_bron
BIBLIOGRAPHY
Salma the Syrian Chef – 2020, Annick Press 
Harvey and the Extraordinary – 2021, Annick Press
No Horses in the House – 2023, Orca Books
Salma Makes a Home – 2023, Annick Press
Salma Writes a Book – 2023, Annick Press
Salma Joins the Team – 2024, Annick Press