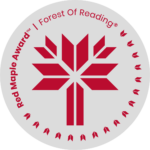 2022 Red Maple Award™ Nominees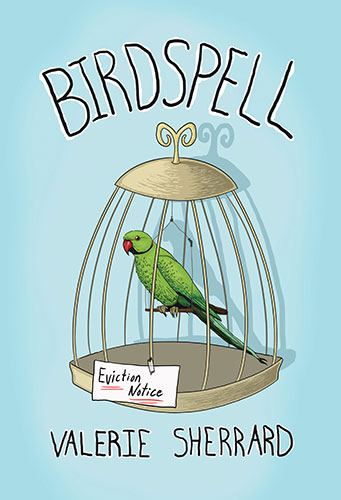 Written by Valerie Sherrard
Published by DCB
Corbin Hayes has felt alone for as long as he can remember. His mom's illness means lost jobs, constant moves, new schools and friendships that never get to grow. There's a gap in his life that's been waiting to be filled.
So, when a classmate offers Corbin the talking bird she can no longer keep, he's stoked.
But when things begin to spiral out of control, Corbin can no longer get his mom – or himself – through the dark period. At his lowest moment, he's forced to do the one thing he fears the most.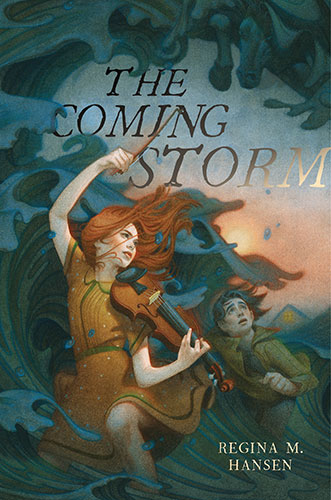 Written by Regina M. Hansen
Published by Atheneum Books for Young Readers
There's a certain wild magic in the salt air and the thrum of the sea. Beet MacNeill has known this all her life. It added spice to her childhood adventures with her older cousin, Gerry, the two of them thick as thieves as they explored their Prince Edward Island home. So when Gerry comes up the path one early spring morning, Beet thinks nothing of it at first. But he is soaking wet and silent, and he plays a haunting tune on his fiddle that chills Beet to the bone. Something is very, very wrong.
Things only get worse when Marina Shaw saunters into town and takes an unsettling interest in Gerry's new baby. Local lore is filled with tales of a vicious shape-shifting sea creature and the cold, beautiful woman who controls him—a woman who bears a striking resemblance to Marina.
Beet is determined to find out what happened to her beloved cousin, and to prevent the same fate from befalling the handsome new boy in town who is winning her heart, whether she wants him to or not. Yet the sea always exacts a price…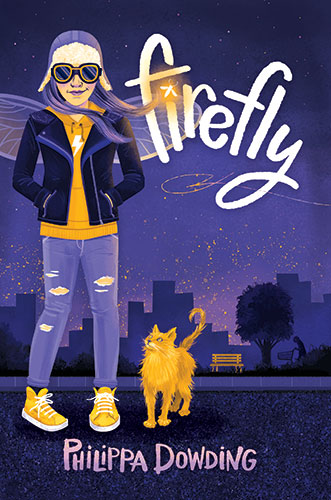 Written by Philippa Dowding
Published by DCB
Firefly lived in the park across from her mother's home. It was safer there. But after the bad night happens, and her baseball-bat-wielding mother is taken away, social services sends Firefly to live with her Aunt Gayle. She hardly knows Gayle, but discovers that she owns a costume shop.
Yes, Firefly might be suffering from PTSD, but she can get used to taking baths, sleeping on a bed again, and wearing as many costumes as she can to school.
But where is "home"? What is "family"? Who is Firefly, for that matter … and which costume is the real one?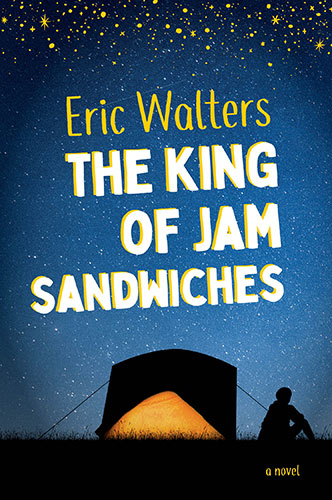 The King of Jam Sandwiches
Written by Eric Walters
Published by Orca Book Publishers
Thirteen-year-old Robbie leads a double life. It's just Robbie and his dad, but no one knows that his dad isn't like most parents. Sometimes he wakes Robbie up in the middle of the night to talk about dying. Sometimes he just leaves without telling Robbie where he's going. Once when Robbie was younger, he was gone for more than a week. Robbie was terrified of being left alone but even more scared of telling anyone in case he was put into foster care. No one can know. Until one day when Robbie has to show the tough new girl, Harmony, around school.
Their first meeting ends horribly and she punches Robbie in the face. But eventually they come to realize that they have a lot more in common than they thought. Can Robbie's new friend be trusted to keep his secret?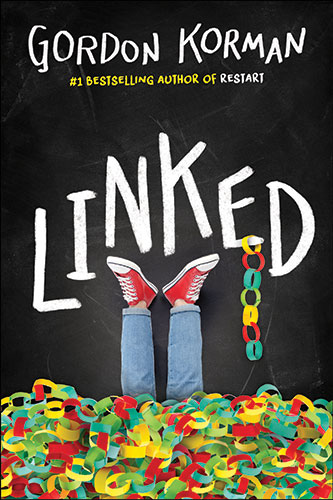 Written by Gordon Korman
Published by Scholastic Canada Ltd.
Link, Michael, and Dana live in a quiet town. But it's woken up very quickly when someone sneaks into school and vandalizes it with a swastika.
Nobody can believe it. How could such a symbol of hate end up in the middle of their school? Who would do such a thing?
Because Michael was the first person to see it, he's the first suspect. Because Link is one of the most popular guys in school, everyone's looking to him to figure it out. And because Dana's the only Jewish girl in the whole town, everyone's treating her more like an outsider than ever.
The mystery deepens as more swastikas begin to appear. Some students decide to fight back and start a project to bring people together instead of dividing them further. The closer Link, Michael, and Dana get to the truth, the more there is to face-not just the crimes of the present, but the crimes of the past.
With Linked, Gordon Korman, the author of the acclaimed novel Restart, poses a mystery for all readers where the who did it? isn't nearly as important as the why?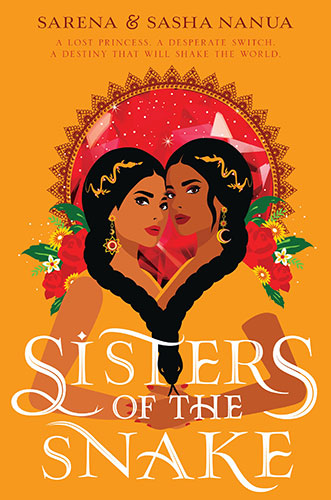 Written by Sasha and Sarena Nanua
Published by Harper Teen
Princess Rani longs for a chance to escape her gilded cage and prove herself. Ria is a street urchin, stealing just to keep herself alive.
When these two lives collide, everything turns on its head: because Ria and Rani, orphan and royal, are unmistakably identical.
A deal is struck to switch places—but danger lurks in both worlds, and to save their home, thief and princess must work together. Or watch it all fall into ruin.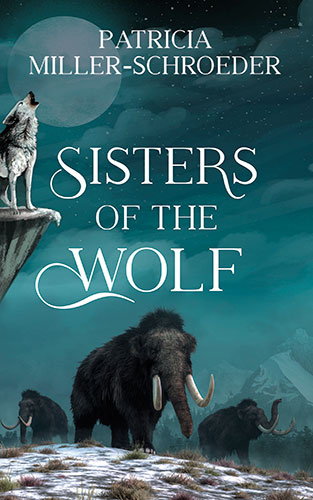 Written by Patricia Miller-Schroeder
Published by Dundurn Press
Can two Ice Age teens separated from their tribes overcome their differences to outwit their pursuer and survive the unforgiving wilds? The climate is changing, game is disappearing, and two peoples of the Ice Age compete for survival in a savage world. Keena, from a powerful band of Neanderthals, and Shinoni, daughter of a Cro-Magnon shaman, are torn from their families by Haken, a ruthless hunter. The girls dislike each other but soon discover they need one another to survive. Together they escape but are pursued by Haken across an Ice Age landscape rumbling with advancing glaciers and teeming with mighty predators.
As Shinoni and Keena work to overcome disaster at every turn, they are joined by Tewa, a powerful she-wolf who becomes their guardian and spirit guide. Can their growing friendship overcome cultural, racial, and even species differences? Will they ever be able to get back to their families? Only the spirits know.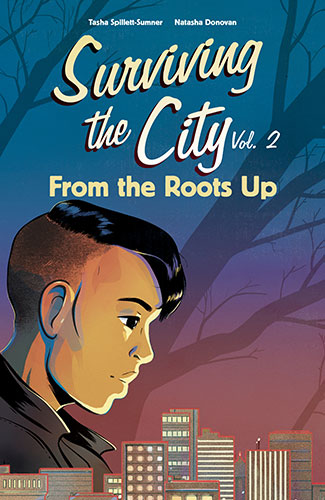 From the Roots Up (Surviving the City #2)
Written and Illustrated by Tasha Spillett and Natasha Donovan
Published by Highwater Press
Dez's grandmother has passed away. Grieving, and with nowhere else to go, she's living in a group home. On top of everything else, Dez is navigating a new relationship and coming into her identity as a Two-Spirit person.
Miikwan is crushing on the school's new kid Riel, but doesn't really understand what Dez is going through. Will she learn how to be a supportive ally to her best friend?
Elder Geraldine is doing her best to be supportive, but she doesn't know how to respond when the gendered protocols she's grown up with that are being thrown into question.
Will Dez be comfortable expressing her full identity? And will her community relearn the teachings and overcome prejudice to celebrate her for who she is?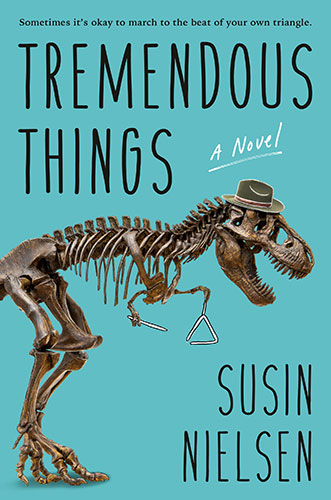 Written by Susin Nielsen
Published by Penguin Teen
We all have moments that define us. For the comically clueless Wilbur, his moment happened on the first day of middle school, when someone shared his private letter with the entire student body. It revealed some of Wilbur's innermost embarrassing thoughts that no one else should ever know.
Now it's the start of ninth grade and Wilbur hasn't been able to escape that major humiliation. His good friend Alex stuck by him, but Alex doesn't have as much time since he started dating Fabrizio. Luckily, Wil can confide in his best friend: his elderly neighbor Sal. Also, Wil's in the school band, where he plays the triangle. They're doing an exchange program with students from Paris, and Wilbur's billet, Charlie, a tall, chic young woman who plays the ukulele and burps with abandon, captures his heart. Charlie likes him, but only as a friend. So Alex, Fabrizio and Sal host a Queer Eye-style intervention to get Wil in shape and to build his confidence so he can impress Charlie when their band visits Paris, and just maybe replace humiliation with true romance in the City of Love.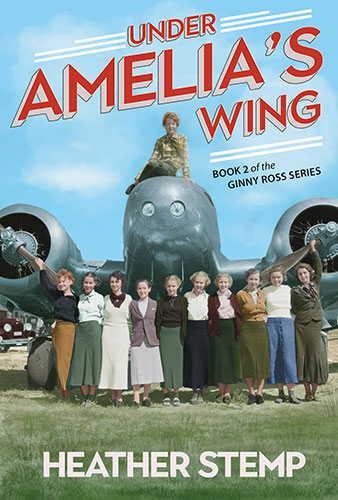 Under Amelia's Wing (Ginny Ross #2)
Written by Heather Stemp
Published by Nimbus Publishing  
It's 1936, and against all odds—but not without a few stumbles—Ginny Ross has made it to Purdue University in West Lafayette, Indiana. (Otherwise known as the academic home of her friend and mentor, Amelia Earhart.) For Ginny, this is the next step toward her dream of becoming a pilot, but it's harder than she expected: as the only girl in her mechanical engineering program, she constantly has to prove she deserves to be there. Ginny is determined not to let the jeers of her classmates and the opinions of some backwards-thinking professors hold her back, but she is a world away from her home in Harbour Grace, Newfoundland.
When Amelia takes off in 1937 to fly around the globe, Ginny can't shake a feeling of
foreboding. Aviation is still relatively new and communication between air and ground is patchy at best. Then Amelia disappears without a trace, and Ginny must figure out if she has what it takes to forge ahead without her mentor. With the threat of the Second World War looming large, Ginny will need every bit of salty east coast grit she can muster.