The Skull (Canadian Edition): A Tyrolean Folktale
Written and Illustrated by Jon Klassen
Published by Candlewick
BOOK SYNOPSIS
Jon Klassen's signature wry humor takes a turn for the ghostly in this thrilling retelling of a traditional Tyrolean folktale. 
In a big abandoned house, on a barren hill, lives a skull. A brave girl named Otilla has escaped from terrible danger and run away, and when she finds herself lost in the dark forest, the lonely house beckons. Her host, the skull, is afraid of something too, something that comes every night. Can brave Otilla save them both? 
Steeped in shadows and threaded with subtle wit—with rich, monochromatic artwork and an illuminating author's note—The Skull is as empowering as it is mysterious and foreboding.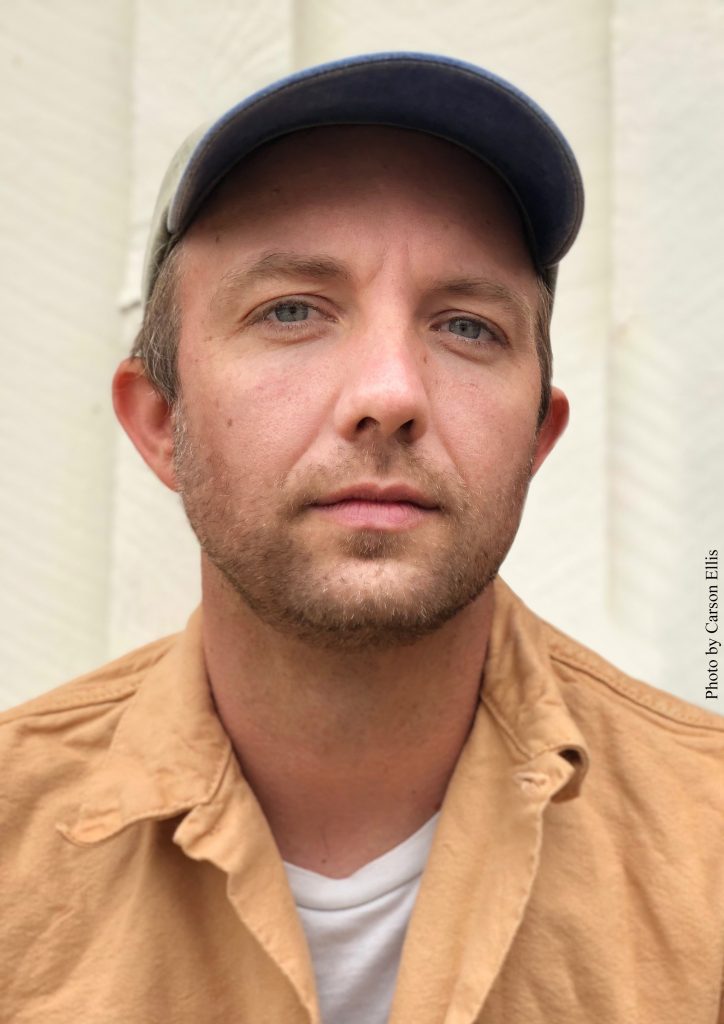 JON KLASSEN

Jon Klassen is the author-illustrator of the #1 New York Times bestsellers The Skull and The Rock from the Sky and the much-acclaimed hat trilogy, which includes the #1 New York Times bestseller I Want My Hat Back, the Caldecott Medal and Kate Greenaway Medal winner This Is Not My Hat, and the best-selling conclusion We Found a Hat. With more than 5 million copies in print in twenty-seven languages around the globe, Klassen's books have have become beloved staples in nurseries, libraries, and classrooms, and secured his place as one of today's preeminent children's book creators.
Klassen frequently collaborates with friend Mac Barnett; their books together include Extra Yarn, Sam and Dave Dig a Hole, The Wolf, the Duck, & the Mouse, and the Shapes trilogy, which was adapted into the award-winning "Shape Island" television show on AppleTV+, with Klassen and Barnett serving as writers and producers. Their newest book together is How Does Santa Go Down the Chimney?.
In July 2018, Klassen was appointed a Member of the Order of Canada, recognized "for his transformative contributions to children's literature as an illustrator and author." Created in 1967, the Order of Canada, one of Canada's highest civilian honors, recognizes outstanding achievement, dedication to the community, and service to the nation. Appointments are made by the governor general on the recommendation of the Advisory Council for the Order of Canada.
Originally from Niagara Falls, Ontario, Klassen now lives in Los Angeles, California.
CONTACT INFORMATION
Website: imjonklassen.com
Instagram: @jonklassen
BIBLIOGRAPHY
The Skull (Canadian Edition) (Candlewick)
How Does Santa Go Down the Chimney? (Candlewick)
I Want My Hat Back (Candlewick)
This Is Not My Hat (Candlewick)
We Found a Hat (Candlewick)
The Rock from the Sky (Candlewick)
Written by Mac Barnett and illustrated by Jon Klassen:
The Wolf, the Duck, and the Mouse (Candlewick)
Sam & Dave Dig a Hole Circle(Candlewick)
The Three Billy Goats Gruff (published by Scholastic Press)
A House Held Up by Trees written by Ted Kooser (Candlewick)
The Dark by Lemony Snicket ‎  (published by Little, Brown)
Skunk & Badger by Amy Timberlake (published by Algonquin)
Egg Marks the Spot by Amy Timberlake (published by Algonquin)