BOOK SYNOPSIS
Middle-schooler and New Yorker Ruby Markowski wants to tell the truth fearlessly and powerfully, just like her idols at Veracity News. She and her best friend Scout already make YouTube videos together about East Village life, so when Veracity News announces a Young Voices video competition, Ruby knows it's the perfect opportunity to make a name for herself if only she can find a story worth telling. 
When a real-estate mogul threatens to buy her historic East Village apartment building, Umbrella House, Ruby sets out to create a video about the people who live in her building, depicting their love for art, community, and family.
With time—and her options for saving Umbrella House—running out, Ruby finds herself caught up in the mystery of the Midnight Muralist, a famous East Village artist whose murals once made buildings famous and valuable. Could finding this enigmatic artist be the key to saving her historic East Village apartment building?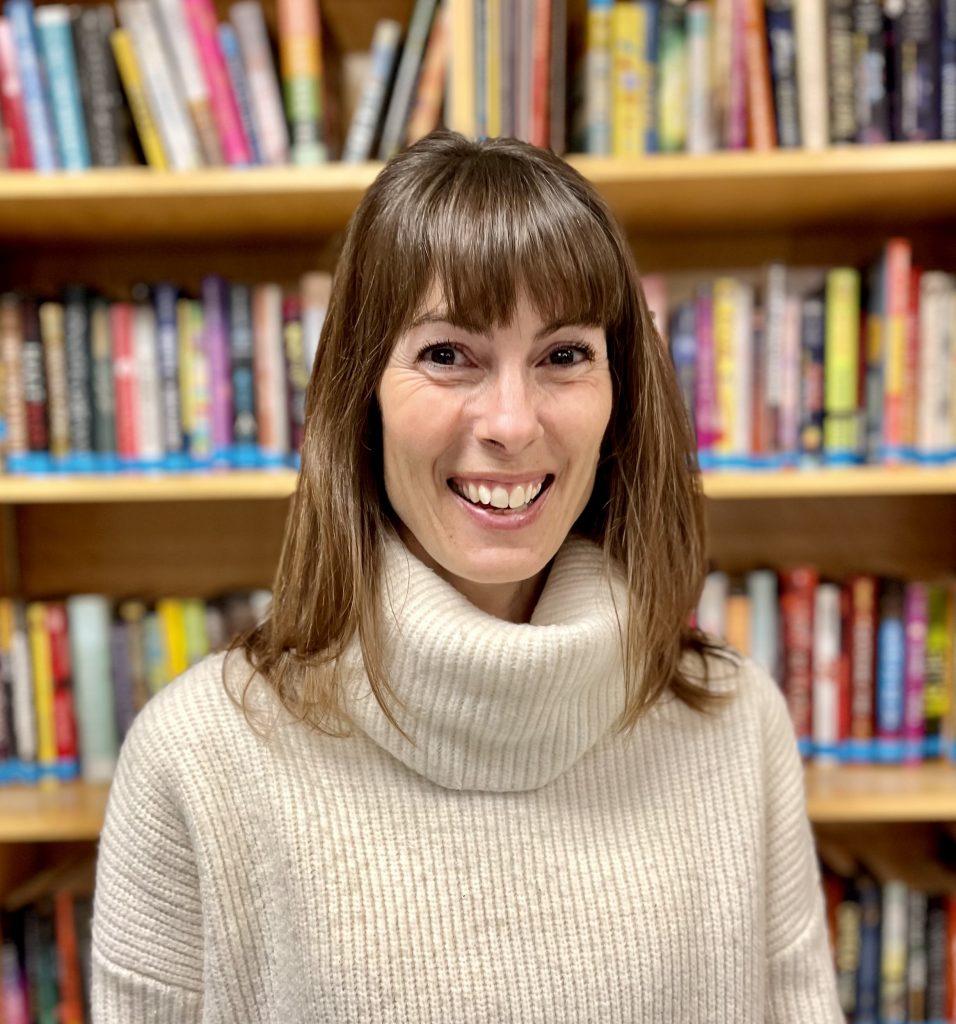 COLLEEN NELSON
Colleen Nelson is a teacher and author from Winnipeg, Manitoba. Her novel The Undercover Book List won the 2022 Silver Birch Fiction Award. Hearing her book announced as the winning title was a Top 5 highlight reel moment. Colleen's previous Forest of Reading nominations include Harvey Comes Home, Harvey Holds His Own, which was a finalist for the Governor General's Award, Sadia and The Fall. Besides writing middle grade fiction, Colleen has also co-written two non-fiction books. If You Can Dream It, You Can Do It: How 25 Inspiring individuals found their dream job and See It, Dream It, Do it: How 25 people just like you found their dream jobs. Colleen writes in the early morning hours with her West Highland Terrier, Rosie, at her feet and a strong cup of coffee on her desk. An avid reader of middle grade and young adult books, Colleen loves the chance to chat with fellow book nerds and share some #booklove.
CONTACT INFORMATION
Website: colleennelsonauthor.com
Twitter/X: @colleennelson14
Instagram: @colleennelsonauthor
BIBLIOGRAPHY
See It, Dream It, Do It: How 25 people just like you found their dream jobs (2023) Pajama Press
The Umbrella House (2023) Pajama Press
If You Can Dream It, You Can Do It: How 25 Inspiring Individuals found their dream jobs (2022) Pajama Press
Harvey Takes the Lead (2022) Pajama Press
The Undercover Booklist (2021) Pajama Press
The Life and Deaths of Frankie D. (2021) Dundurn
Underland (2020) Yellow Dog
Teaching Mrs. Muddle (2020) Pajama Press
Harvey Holds His Own (2020) Pajama Press
Harvey Comes Home (2019) Pajama Press
Spin (2019) Dundurn
Pulse Point (2018) Yellow Dog
Sadia (2018) Dundurn
Blood Brothers (2017) Dundurn
Finding Hope (2016) Dundurn
250 Hours (2015) Coteau Books
The Fall (2013) Great Plains Teen Fiction
Tori by Design (2011) Great Plains Teen Fiction