BOOK SYNOPSIS
From the Lambda Award-winning author of Girl Mans Up comes an empowering, sex-positive coming-of-age story about a teen exploring first love and desire, as her rocky relationship with her own body and a pandemic threaten to sabotage everything. Perfect for fans of Fat Chance, Charlie Vega and Cool for the Summer.
Baylee has never been kissed but she wants to do way more than that. She's had a huge crush on her gorgeous best friend and neighbour Freddie for years, but since she doesn't look like his usual type, the judgmental voice in her head tells her he'll never see her as more than a friend. It feels like she'll spend the rest of high school fantasizing on the sidelines while everyone else dates and hooks up.
Then Baylee meets Alex online and she starts to fall for this sweet, funny barista who likes her just as she is. It's new, electric, and all-consuming to be around Alex. But when Freddie makes a move on Baylee and a virus shuts the world down, Baylee finds herself torn.
Everything is happening at once, and she is left navigating the messy waters of love and desire. It helps that she's observed her friends' relationship drama, so she knows exactly what mistakes not to make . . . right?
This sophomore novel from M-E Girard centers a fat, confident girl going after what she wants and learning to love herself along the way.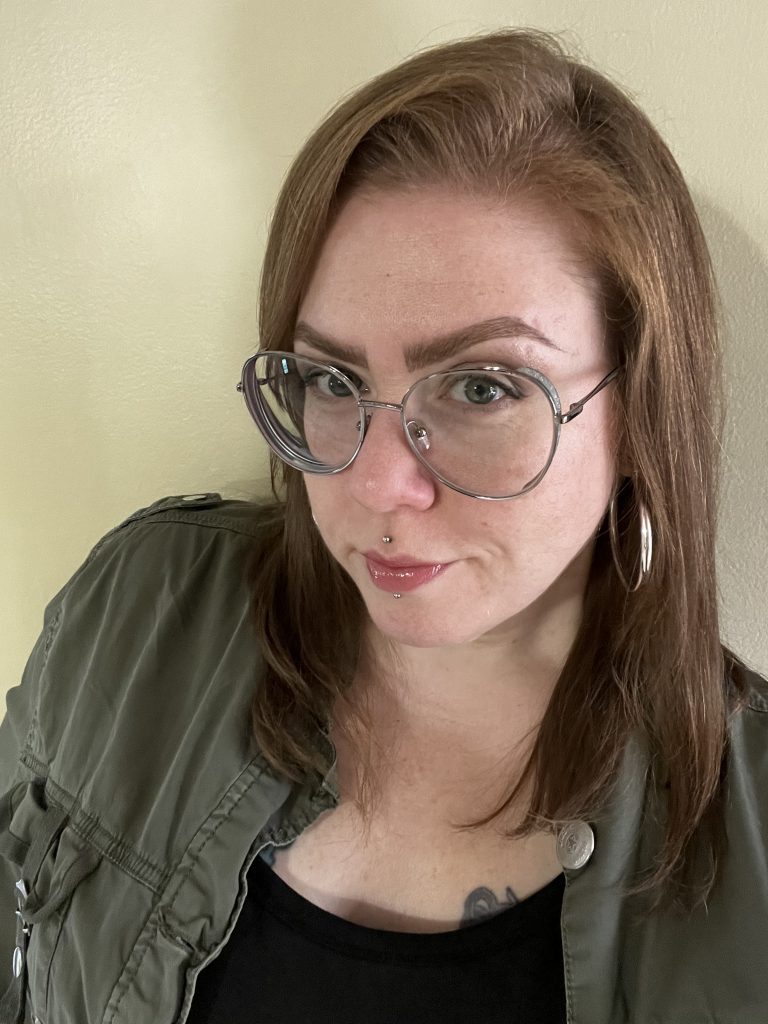 M-E GIRARD
M-E Girard's debut GIRL MANS UP (September 2016, HarperTeen | HarperCollins Canada) was a Lambda Literary Award winner and a William C . Morris YA Debut Award finalist. She lives just outside of Toronto, Canada, where she splits her time between writing YA fiction, being a mom, and working as a registered nurse. M-E dedicated the bulk of her nursing career to working with special-needs kids, and more recently, she was an ER and ICU nurse during the first waves of the pandemic. A 2013 and 2015 Lambda Literary Fellow, M-E is a proud feminist who is endlessly fascinated with what it means to be a girl–especially a queer, fat girl. Her followup novel, THEN EVERYTHING HAPPENS AT ONCE (HarperTeen) released in January 2023. You can find her online at www.megirard.com and all over social media.
CONTACT INFORMATION
Website: megirard.com
Instagram: @m_e_girard
Twitter/X: @ME_Girard
Facebook: m.e.girard.writer
BIBLIOGRAPHY
Girl Mans Up, 2016, HarperTeen, HarperCollins.
Then Everything Happens at Once, 2023, HarperTeen, HarperCollins.