The Salma Series 3: Salma Writes A Book
Written by Danny Ramadan
Illustrated by Anna Bron
Published by Annick Press
BOOK SYNOPSIS
Salma is going to be a big sister! She's determined to be the best sister ever, so she sets out to write the ultimate guidebook to siblinghood. But the more Salma learns about siblings, the more confused she gets, especially since her mama is fighting with her own brother, Khalou Dawood, about who he loves. Can Salma figure out what it means to be a good sister before the baby arrives?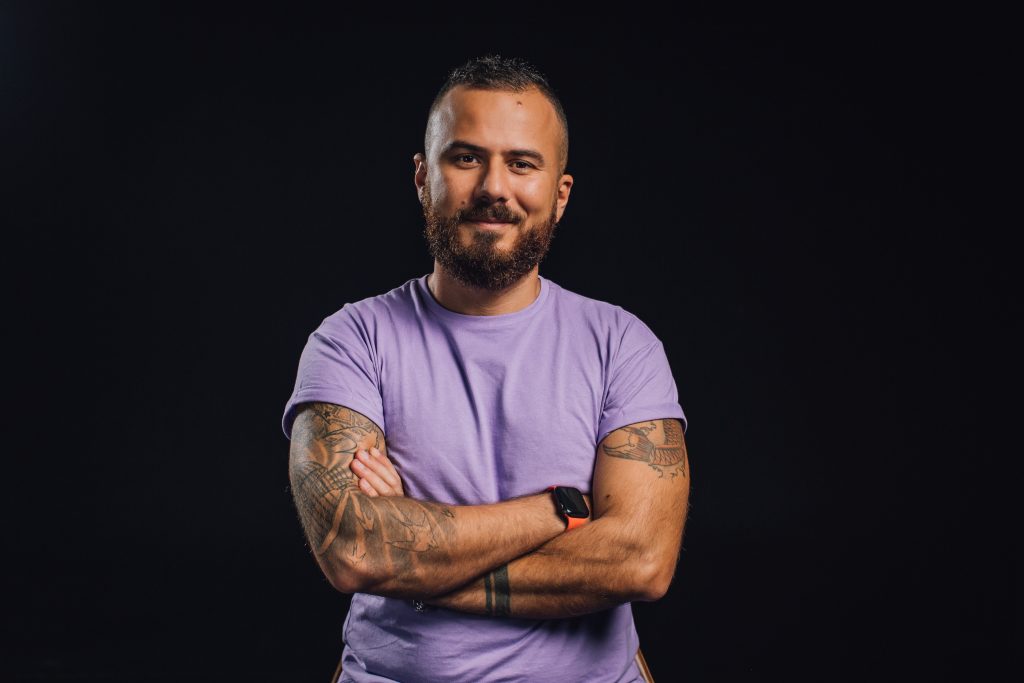 DANNY RAMADAN
Danny Ramadan (He/Him) is a Lambda-winning author, who made Canada his home in 2014 after leaving his homeland of Syria and becoming a refugee in Lebanon.

Since then, Danny has written multiple books for both kids and grown-ups. People seem to think Danny knows how to write well. To his surprise, they keep asking him for more books.

In Vancouver, the place Danny calls home, he met Matthew, the love of his life, and married him. The two adopted the bestest dog in the world, Freddie, who is named after a singer from the '80s you are too young to know. The dog exclusively naps in Danny's lap every afternoon. When Danny is not writing, he is playing video games.
CONTACT INFORMATION
Website: dannyramadan.com
Instagram: @TheDannyRamadan
BIBLIOGRAPHY
The Clothesline Swing (2017 – Nightwood Editions)
Salma the Syrian Chef (2020 – AnnickPress)
The Foghorn Echoes (2022 – Penguin Random House)
Salma Makes a Home (2023 – AnnickPress)
Salma Writes a Book (2023 – AnnickPress)
Salma Joins the Team (2024 – AnnickPress)
Crooked Teeth: A Queer Syrian Refugee Memoir (2024 – Penguin Random House)
ANNA BRON
Anna Bron has been drawing for as long as she can remember. There was never anything else she loved to do more than to create art, and luckily her parents always encouraged her. When she grew up, she went to study hand drawn animation with the dream of working at the Walt Disney animation studio. Instead, her journey led her on a much more interesting path; now she gets to illustrate kids books and magazines and work on all sorts of cool animation projects like short films and commercials. She lives in Vancouver, BC, with her two green budgies.
CONTACT INFORMATION
Website: annabron.com
Instagram: @anna_bron
BIBLIOGRAPHY
Salma the Syrian Chef – 2020, Annick Press
Harvey and the Extraordinary – 2021, Annick Press
No Horses in the House – 2023, Orca Books
Salma Makes a Home – 2023, Annick Press
Salma Writes a Book – 2023, Annick Press
Salma Joins the Team – 2024, Annick Press