Written by Kuljinder Kaur Brar 
Illustrated by Samrath Kaur
Published by Annick Press
BOOK SYNOPSIS
Saajin loves his name—he loves it so much that he sees it spelled out in the world around him in his snacks, in the sky and sometimes he even sings it aloud. On his first day of school, Saajin is excited to meet his new classmates, but things take a turn when the teacher mispronounces his name as Say-jin and he is not sure how—or if he should—correct her. After trying to live with the different version of his name for a while and some thoughtful conversations with his family about the meaning behind it, Saajin realizes the importance of reclaiming his name and embracing his identity.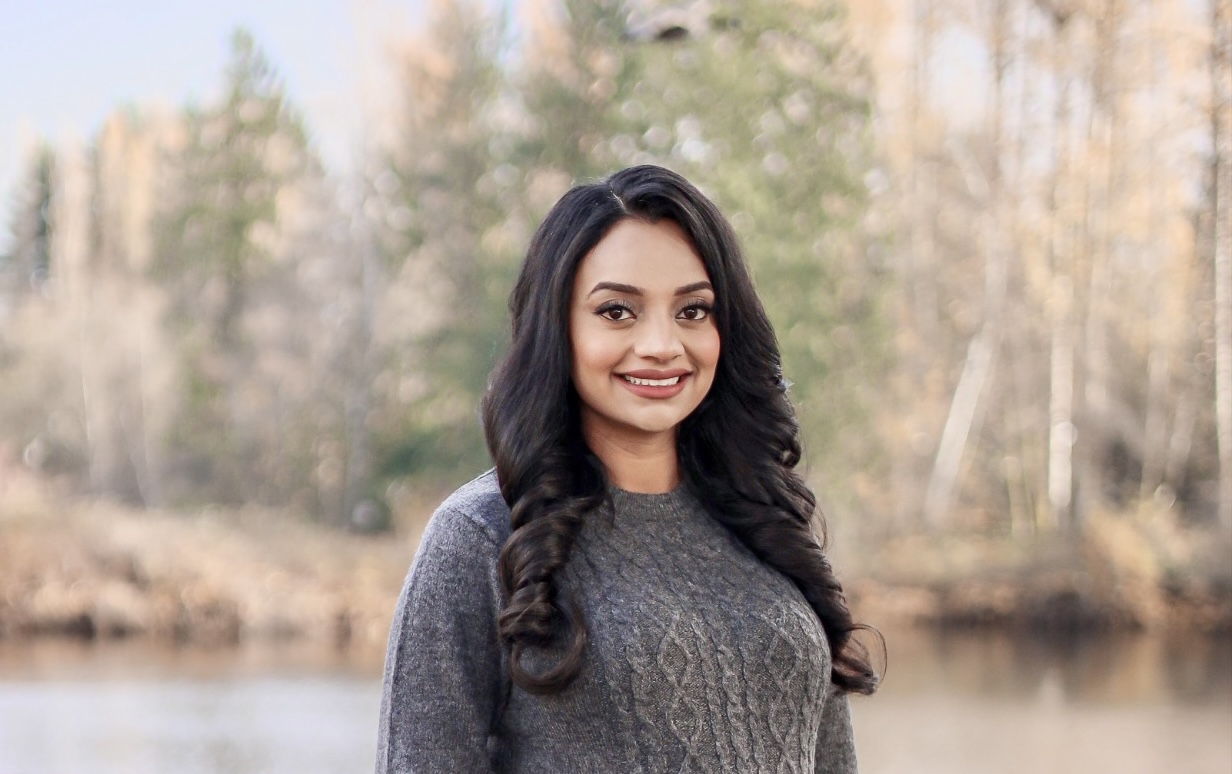 Kuljinder Kaur Brar
Kuljinder is a writer and teacher with a passion for diverse representation in education and books. She was a Grade 1/2 classroom teacher for many years before becoming an English Language Teacher for Grades K-3.
Kuljinder was born and raised in Surrey, B.C and currently lives on a farm in Abbotsford, B.C with her husband, two children and German shepherd. She is the daughter of Sikh immigrants from Punjab, India. She enjoys going on nature walks, playing video/board games with loved ones and eating cheese pizza with extra pineapple topping. Anything milk chocolate always brightens up her day.
Kuljinder grew up reading stories with protagonists that she couldn't connect with. They didn't look like her or her family. After having her first child, Kuljinder was driven to change the lack of representation of Sikh protagonists in books. She wanted her children to grow up seeing themselves and their families in the stories they read. When COVID-19 hit, Kuljinder was finally able to focus on what she always dreamt of doing: writing books.
MY NAME IS SAAJIN SINGH is inspired by Kuljinder's son, Saajin, and her own life experiences. Saajin's name was often mispronounced as Say-jin when he was a newborn baby. This reminded Kuljinder about her childhood when people said her name wrong and even as an adult. It also reminded her of the students she taught who identified themselves with the mispronounced version of their name.
CONTACT INFORMATION
Website: kuljinderwrites.com
Instagram/X: @kuljinderwrites
BIBLIOGRAPHY
MY NAME IS SAAJIN SINGH, Annick Press 2022

MANDEEP'S CLOUDY DAYS (tentative title), Annick Press 2024
Samrath Kaur
SAMRATH KAUR is an illustrator and background painter. This is his first book. He lives in Boston.
CONTACT INFORMATION
Website: www.smrth.net
Instagram: @pinpoms
Twitter /X: @pinpoms