Written by Erin Bow
Published by Scholastic Canada Ltd.
FOREST FRIDAY AUTHOR VISIT
Releases February 23 at 1pm ET
BOOK SYNOPSIS
Simon O'Keeffe's biggest claim to fame should be the time his dad accidentally gave a squirrel a holy sacrament. Or maybe the alpaca disaster that went viral on YouTube. But the story the whole world wants to tell about Simon is the one he'd do anything to forget: the story in which he's the only kid in his class who survived a school shooting.
Two years after the infamous event, twelve-year-old Simon and his family move to the National Quiet Zone—the only place in America where the internet is banned. Instead of talking about Simon, the astronomers who flock to the area are busy listening for signs of life in space. And when Simon makes a friend who's determined to give the scientists what they're looking for, he'll finally have the chance to spin a new story for the world to tell.
From award-winning author Erin Bow, Simon Sort of Says is a breathtaking testament to the lasting echoes of trauma, the redemptive power of humour, and the courage it takes to move forward without forgetting the past.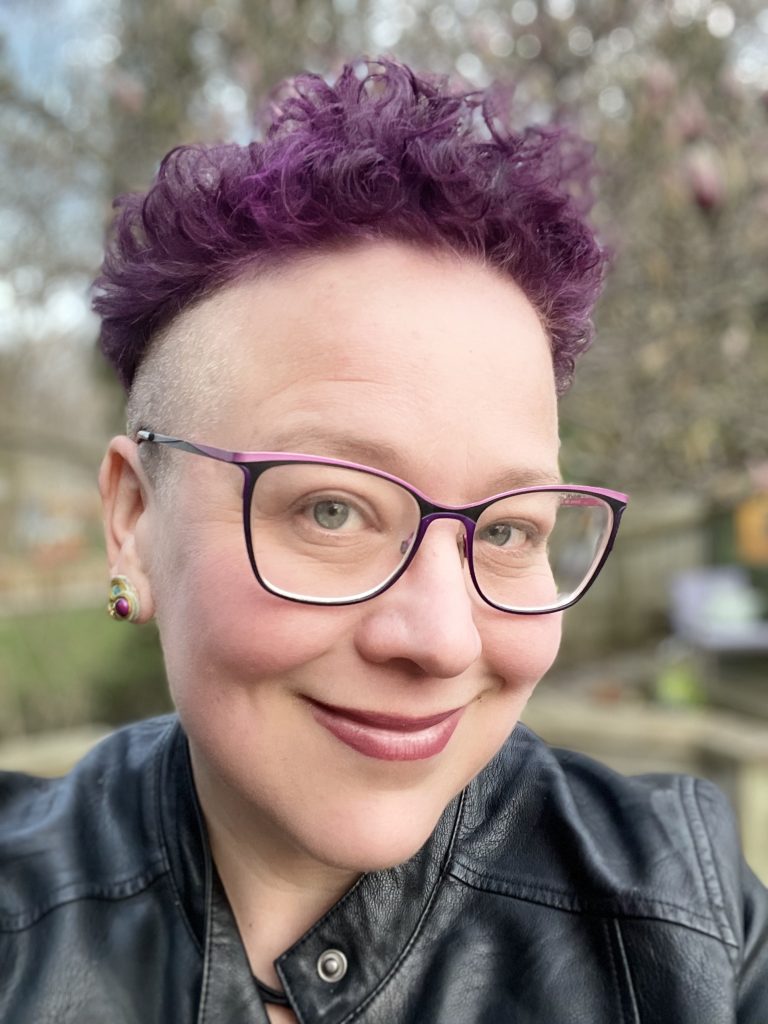 ERIN BOW
Erin Bow, author of this year's Red Maple nominated book Simon Sort of Says, is a physicist turned poet turned children's novelist.
Her honours include the TD Canadian Children's Literature Award, the CBC Literary Award for poetry, and a Governor General's Award. Her earlier novels for young readers are Plain Kate, Sorrow's Knot, The Scorpion Rules, The Swan Riders, and Stand on The Sky. Her most recent book of poetry is A knife so sharp its edge cannot be seen, out this year from Brick Books.
Erin's day job is writing about things like black holes and quantum gravity at the Perimeter Institute for Theoretical Physics. Her novels and poetry are written in a shed in her beloved garden, in the rotating company of two joyfully creative kids, a big goofy dog, and an unnerving number of shed spiders. Her writing has helped her do cool things like live with Kazakh nomads in Mongolia, play opening act for Margaret Atwood, and ghostwrite for Stephen Hawking.
Erin's novel Stand on the Sky was the winner of the Governor General's Award for Young People's Literature – Text and was short-listed for many other prestigious awards. Her most recent book is Simon Sort of Says, which is currently long-listed for the National Book Award in the United States.
CONTACT INFORMATION
Website: erinbow.com
@erinbowbooks on Twitter, BlueSky, Facebook, Instagram, and Tumblr.
To book an author visit please contact Author's Booking Service @ https://authorsbooking.com/
BIBLIOGRAPHY
Simon Sort of Says (middle grade novel)
Disney Hyperion in the US, Scholastic in Canada, 2023
A knife so sharp its edge cannot be seen (book of poetry)
Brick Books, 2023
Stand on the Sky (middle grade novel)
Houghton Mifflin Harcourt in the US, Scholastic in Canada, 2019
The Scorpion Rules and The Swan Riders (young adult novels)
McElderry Books at Simon and Schuster, 2015 and 2016
Sorrow's Knot (young adult novel)
Arthur A. Levine Books at Scholastic, 2013
Plain Kate (young adult novel)
Arthur A. Levine Books at Scholastic, 2010
Seal up the Thunder (book of poetry)Wolsak & Wynn, 2005
Ghost Maps: poems for Carl Hruska (book of poetry)
Wolsak & Wynn, 2003