Why Humans Build Up: The Rise of Towers, Temples and Skyscrapers
Written by Gregor Craigie
Illustrated by Kathleen Fu
Published by Orca Book Publishers
BOOK SYNOPSIS
People have been constructing tall buildings for thousands of years, for many different reasons. Castle walls kept people safe. Utility towers transmit TV and cell phone signals. Observatories give people a bird's-eye view of the world. Beautiful buildings stand out in the crowd. Skyscrapers provide housing for a lot of people. There are some good reasons for building up, and a few bad ones as well.
With a growing global population, we will need more and more space to live, learn and work in. But what does that mean for the health of the planet? Can we do it sustainably? Tall buildings may be part of the answer. From the Great Pyramids of Giza and the Leaning Tower of Pisa to the Burj Khalifa and the Shanghai Tower, Why Humans Build Up asks why and how we build higher and higher, and what that means for the planet.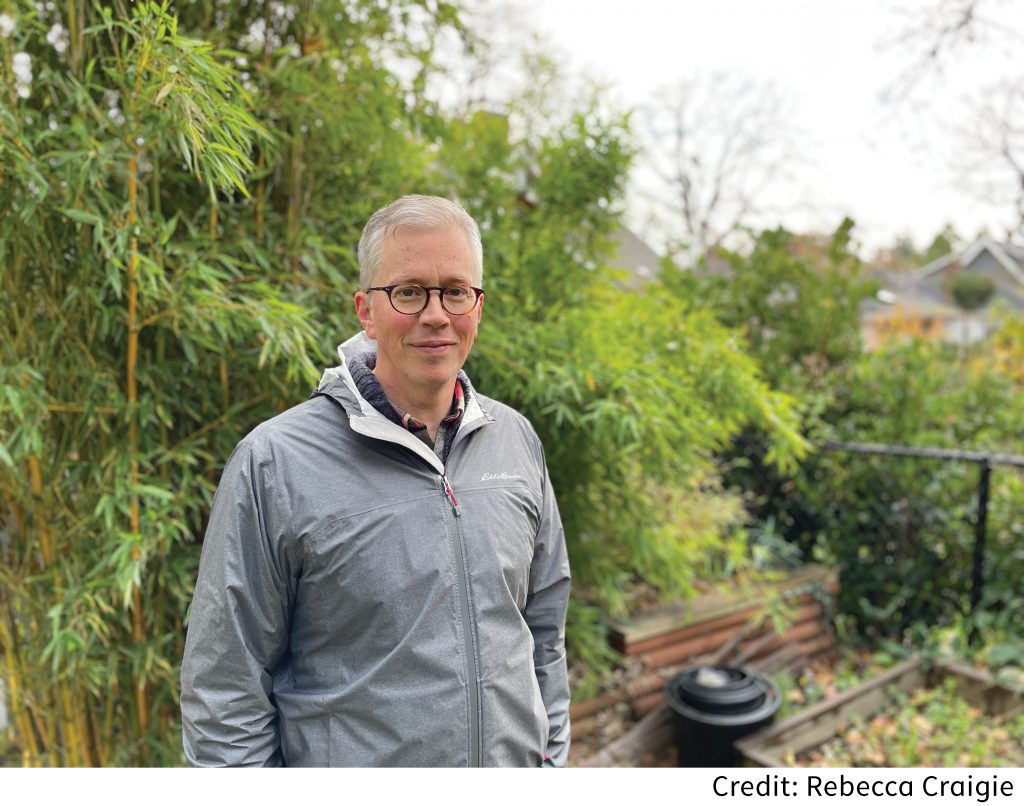 GREGOR CRAIGIE
Gregor Craigie is a writer and journalist. He wakes up at 3:45 every weekday morning to talk on CBC Radio in Victoria, British Columbia. Despite the early hours, Gregor loves his job because he gets to ask questions and write for a living. Before his current job at the Canadian Broadcasting Corporation, he worked for the BBC World Service in London and traveled to several different countries, telling stories for radio listeners. Why Humans Build Up is his first book for kids.
BIBLIOGRAPHY
Why Humans Build Up – September 13, 2022
Radio Jet Lag – June 17, 2023
On Borrowed Time: North America's Next Big Quake – September 28 2021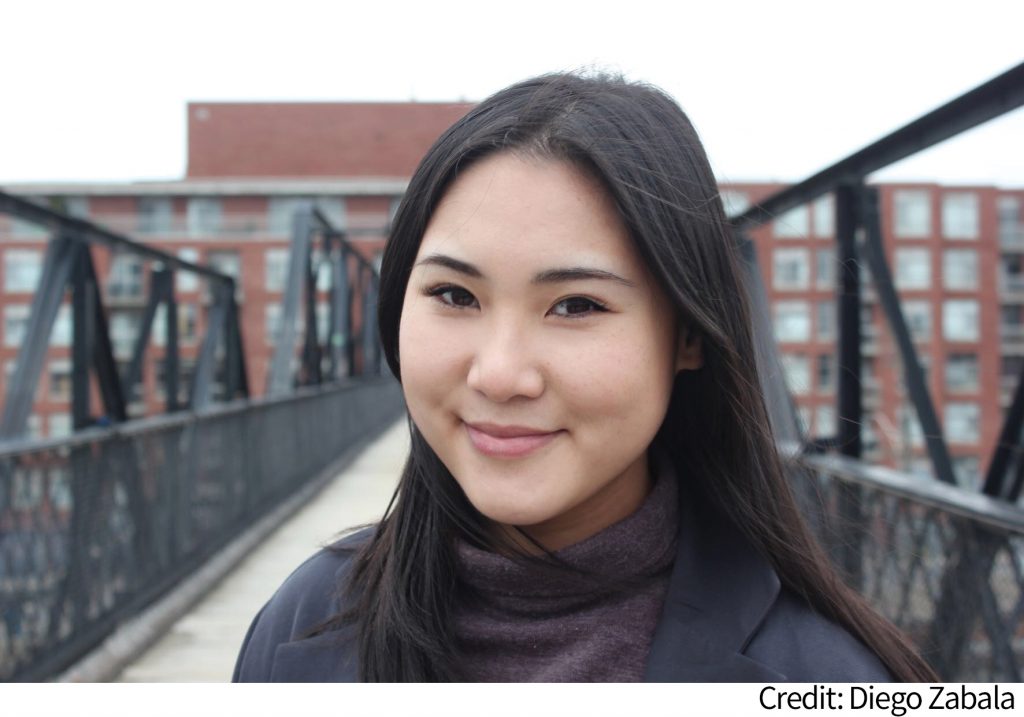 KATHLEEN FU
Kathleen Fu is a Canadian illustrator based in Toronto with a background in fine art, architecture and urban design. She is a graduate of the University of Waterloo School of Architecture and her current work is heavily inspired by her time studying architecture, city life and storytelling. She enjoys creating intricate illustrations with a Where's Waldo-esque style, injecting each piece with as many unique characters and different shapes as possible. Her work has been published in the New York Times, Reader's Digest, the Globe and Mail, The Walrus and many other publications.
CONTACT INFORMATION
Website: kathleenfu.com
BIBLIOGRAPHY
NEW YORK TIMES : January 2023 – Ghost Writers
5280 MAGAZINE : January 2023 – Electrify the Home
THE GIRLFRIEND : AARP NEWSLETTER : December 2022 – Mental Health
GLOBE AND MAIL : December 2022 – Personal Finance Illustration
AARP : December 2022 – Cash! A Modern User's Guide
GARDEN & GUN MAGAZINE : December 2022 Texas Icons
WALL STREET JOURNAL : November 2022 – A.I. Fashion
WASHINGTON POST : October 2022 – Economy as Machine Illustration
TODAY'S PARENT : October 2022 – Hotel Hacks
THE ISSUE : October 2022 – Storytelling Illustration
AMERICAN UNIVERSITY : October 2022 – Water Illustration
FOUR ONE NINE : Fall 2022 – Creative Agency Illustrations
VANDYK : Fall 2022 – ESG Report Illustration
GLOBE AND MAIL : September 2022 – TIFF Illustration
AARP – September 2022 – Medicare Illustration
UNIVERSITY OF WATERLOO : Fall 2022 Magazine – Cover and Interior Illustrations
RU ENGINEERING : August 2022 – Full Page Illustration
MAISONNEUVE MAGAZINE : August 2022 – Food and Identity Illustrations
NEW YORK TIMES : August 2022 – How to get Published
TD MAGAZINE : August 2022 – Breakout Rooms Illustrations
AARP : August 2022 – Bulletin Illustration
PULSE – ALUMNI MAGAZINE TEXAS TECH UNIVERSITY : August 2022 – Cover and Interior Illustration
MACLEANS : Fall 2022 – Guide to Colleges (Cover and Interior Illustrations)
SPOONKIND : July 2022 – Product Packaging Illustration
MATTERPORT : July 2022 – Spot Illustrations
AZURE MAGAZINE : July 2022 – Virtual Reality Illustration
WALL STREET JOURNAL : July 2022 – Cove Headphones Illustration
GLOBE AND MAIL : July 2022 – Benchmark Tool Illustration
WILLOW : June 2022 – Home Web Article Illustration
SSIR STANFORD SOCIAL INNOVATION REVIEW : Fall 2022 – Social Impact Networks
WALL STREET JOURNAL : June 2022 – Home Insurance Illustration
UNIVERSITY OF WATERLOO : June 2022 – Health in 3D
BOSTON GLOBE : June 2022 – Cover Illustration Outdoor Events in New England
WILLOW : May 2022 – High Park Illustration
THE FUTURES ARCHIVES SEASON 2 – DESIGN OBSERVER PODCAST : May 2022 – Episode Cover Art
VCS – VILLAGE COMMUNITY SCHOOL : April 2022 – School Illustration
USC TROJAN FAMILY MAGAZINE : April 2022 – Spring 2022 Dirty Water
5280 MAGAZINE : March 2022 – Tips for Home Buyers
PFIZER – FCB HEALTH : March 2022 – Factory Scene Illustration (Artist Pitch)
WILLOW : March 2022 – Web Article Illustrations
IVEY BUSINESS SCHOOL : February 2022 – Spring 2022 Alumni Magazine
CEDARS SINAI MAGAZINE – DISCOVERIES : February 2022 – Covid
NBC NEWS : January 2022 – Reporters Handbook on Pandemic Differences
HARVARD BUSINESS SCHOOL : January 2022 – Alumni Bulletin Illustrations
FAST COMPANY : December 2021 – Spot Illustrations on Diets
TEXAS HIGHWAY MAGAZINE : December 2021 – Lampasas Texas Illustration
CROSSROADS SCHOOL FOR ARTS & SCIENCES : November 2021 – Campus Illustration for Anniversary Book
CHRONICLE FOR HIGHER EDUCATION : November 2021 – The Student Centred Syllabus
THE GIRLFRIEND – AARP NEWSLETTER : November 2021 – Lazy Susans
THE DISTANCE : November 2021 – How to Prepare For Robots Taking your Job
KPCC RADIO : November 2021 – Annual Report Illustration
WHY HUMANS BUILD UP – ORCA PUBLISHERS : October 2021 – Illustrated Children's Book
THE FUTURES ARCHIVES SEASON 1 – DESIGN OBSERVER PODCAST : October 2021 – Episode Cover Art
GLOBE AND MAIL – REPORT ON BUSINESS: October 2021 – Can architecture fix a downtown? Calgary
WEST END PHOENIX: October 2021 – Mimico Spit
THE WALRUS : October 2021 – Homing Pigeons
CANADIAN BUSINESS MAGAZINE: September/October 2021
TEXAS OBSERVER: September/October 2021 – SpaceX
ATLANTA MAGAZINE : July 2021 – Airbnbs and other short-term rentals used as "party houses" have met their match
CHATELAINE MAGAZINE : June 2021 – Feminist City
AARP MAGAZINE : May 2021 – Make Your Money Last
HEAVEN & EARTH : May 2021 – Taffy Rope Campaign
UNIVERSITY OF WASHINGTON MAGAZINE : May 2021 – ShakeAlert
KENYON COLLEGE ALUMNI MAGAZINE : May 2021 – Chalmers Library
CORPORATE KNIGHTS : April 2021 – Net-zero report card: How future-friendly are Canadian provinces?
GLOBE AND MAIL : April 2021 – Toronto Ravines
CHATELAINE MAGAZINE : March 2021 – Rag Houses
NEW YORK TIMES SCIENCE : March 2021 – 14 Lessons for the Next Pandemic
READERS DIGEST CANADA : March 2021 – Spot Illustration on Adult Allergies
UNIVERSITY OF WATERLOO : December 2020 – End of Year Illustration
WEST END PHOENIX : November 2020 – Illustrated Map of a Toronto neighbourhood
THE GLOBE & MAIL : November 2020 – Future Cities for the front cover, Opinion Section, Web
NEW YORK TIMES TRAVEL : May 2020 – Web Illustration on Airbnb's vs. Hotels
CORPORATE KNIGHTS – SPRING 2020 EDITOR'S NOTE : May 2020 – Illustration on Covid-19 and Climate Change
WEST END PHOENIX : May 2020 – Illustration on Public Transit in Toronto
THE WALRUS – FAMILY ON THE FRONT LINES OF A PANDEMIC : April 2020 – Web Illustration
GLOBE AND MAIL – REPORT ON BUSINESS MAGAZINE : February 2020 – Illustration on Crowdsourcing
CATHAY PACIFIC – SILK ROAD MAGAZINE : February 2020 – Cover illustration
CATHAY PACIFIC – SILK ROAD MAGAZINE : January 2020 – Series of interior spreads for Cathay Pacific's in flight magazine
THE WALRUS : December 2019 – Spot illustration for an article on homelessness and sleep.
UNIVERSITY OF WATERLOO REPORT ON GIVING : October 2019 – Cover illustration, half page and quarter page illustrations
AMERICAN SOCIETY OF ARCHITECTURAL ILLUSTRATION : October 2019 – Student Award
THE RIGHT ANGLE JOURNAL : October 2019 – Artwork featured in an article on hand-drawing
UNIVERSITY OF WATERLOO ALUMNI MAGAZINE : Spring 2019 – Cover illustration, double spread + spot illustrations on the topic of Urbanization.
MONITOR MAGAZINE: May/June 2019 – Spot illustration