Written by Tanaz Bhathena
Published by Penguin Teen Canada
BOOK SYNOPSIS
A standalone novel of magic, mayhem, love, and betrayal set in the Wrath of Ambar universe, this is the story of a bandit and a prince who change each other in unexpected ways. For readers of Sabaa Tahir and Marie Lu.
When they don't give us our birthright, we steal it.
Roshan Chaya is out for justice. Abandoned by her parents at birth and adopted by the kingdom of Jwala's most notorious bandit before his brutal murder, she is now leader of the Shadow Clan, a gang of farmers-turned-bandits impoverished by the provincial governor's atrocities and corruption. Roshan's goal: to avenge her adoptive father and earn back rights and dignity for her people.
Prince Navin has always felt like an outcast. Second in line for the throne, he has never been close to his grandmother, Queen Bhairavi of Jwala. When a night out drinking with friends leads to his capture by the infamous Shadow Clan, Navin schemes to befriend Roshan and use her as a means to escape. His ploy, however, brings Navin closer to the corruption and poverty at the heart of Roshan's province, raising questions about its governor and Navin's own family.
To further complicate things, the closer Roshan and Navin get, the harder it becomes to fight their growing attraction. But how can they trust each other when the world as they know it starts to fall apart?
Set in a magical world inspired by the badlands of 17th century India, this standalone epic fantasy novel by Tanaz Bhathena is packed with political tensions, dangerous schemes, and swoon-worthy romance that asks the age-old question: can love conquer all?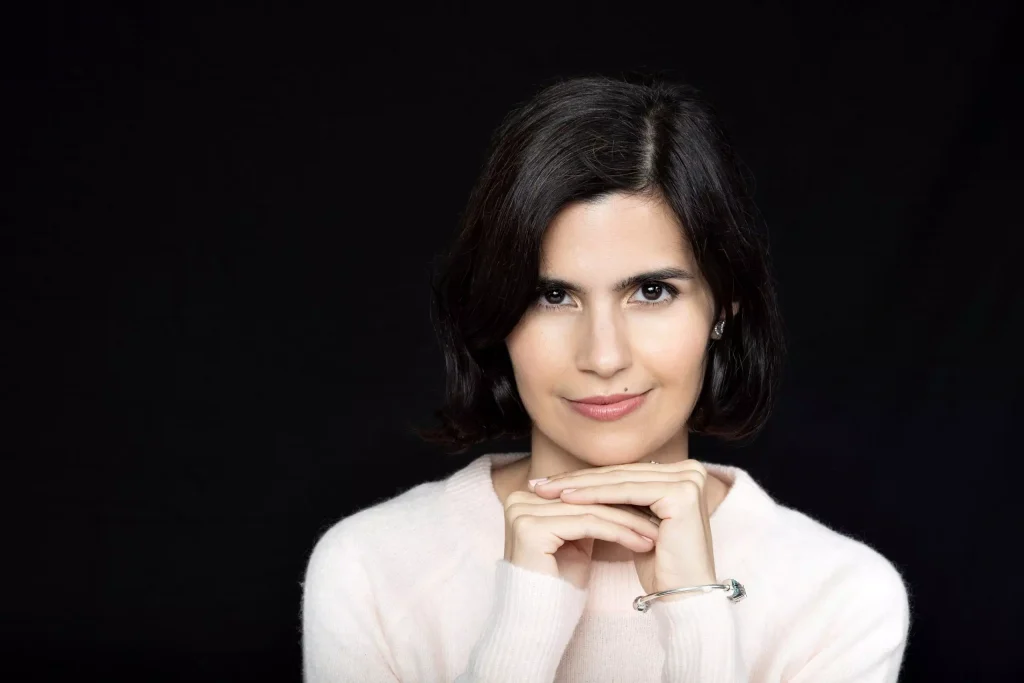 TANAZ BHATHENA
Tanaz Bhathena is an award-winning Zoroastrian author of contemporary and fantasy fiction. Her books include Of Light and Shadow, Hunted by the Sky, which won the 2021 White Pine Award and the Bapsi Sidhwa Literary Prize, and The Beauty of the Moment, which won the 2019 Nautilus Gold Award for Young Adult Fiction. Her acclaimed debut, A Girl Like That, was named a Best Book of the Year by numerous outlets including The Globe and Mail, Seventeen, and The Times of India. Her short stories have appeared in various publications including The Hindu, Blackbird, Witness, and Room. Born in India and raised in Saudi Arabia and Canada, Tanaz lives in Mississauga, Ontario, with her family.
CONTACT INFORMATION
Website: tanazbhathena.com
Instagram: @bhathenatanaz
Facebook: bhathenatanaz
BIBLIOGRAPHY
A Girl Like That (2018)
The Beauty of the Moment (2019)
Hunted by the Sky (2020)
Rising Like a Storm (2021)