BOOK SYNOPSIS
In the Remixed Classics series, authors from marginalized backgrounds reinterpret classic works through their own cultural lens to subvert the overwhelming cishet, white, and male canon. This queer YA reimagining of The Secret Garden subverts the cishet and white status quo of the original in a tale of family secrets wonderful and horrifying.
Mary Lennox didn't think about death until the day it knocked politely on her bedroom door and invited itself in. When a terrible accident leaves her orphaned at fifteen, she is sent to the wilderness of Georgian Bay to live with an uncle she's never met.
At first, the impassive, calculating girl believes this new manor will be just like the one she left in Toronto: cold, isolating, and anything but cheerful, where staff is treated as staff and never like family. But as she slowly allows her heart to open like the first blooms of spring, Mary comes to find that this strange place and its strange people—most of whom are Indigenous—may be what she can finally call home.
Then one night Mary discovers Olive, her cousin who has been hidden away in an attic room for years due to a "nervous condition." The girls become fast friends, and Mary wonders why this big-hearted girl is being kept out of sight and fed medicine that only makes her feel sicker. When Olive's domineering stepmother returns to the manor, it soon becomes clear that something sinister is going on.
With the help of a charming, intoxicatingly vivacious Metis girl named Sophie, Mary begins digging further into family secrets both wonderful and horrifying to figure out how to free Olive. And some of the answers may lie within the walls of a hidden, overgrown and long-forgotten garden the girls stumble upon while wandering the wilds…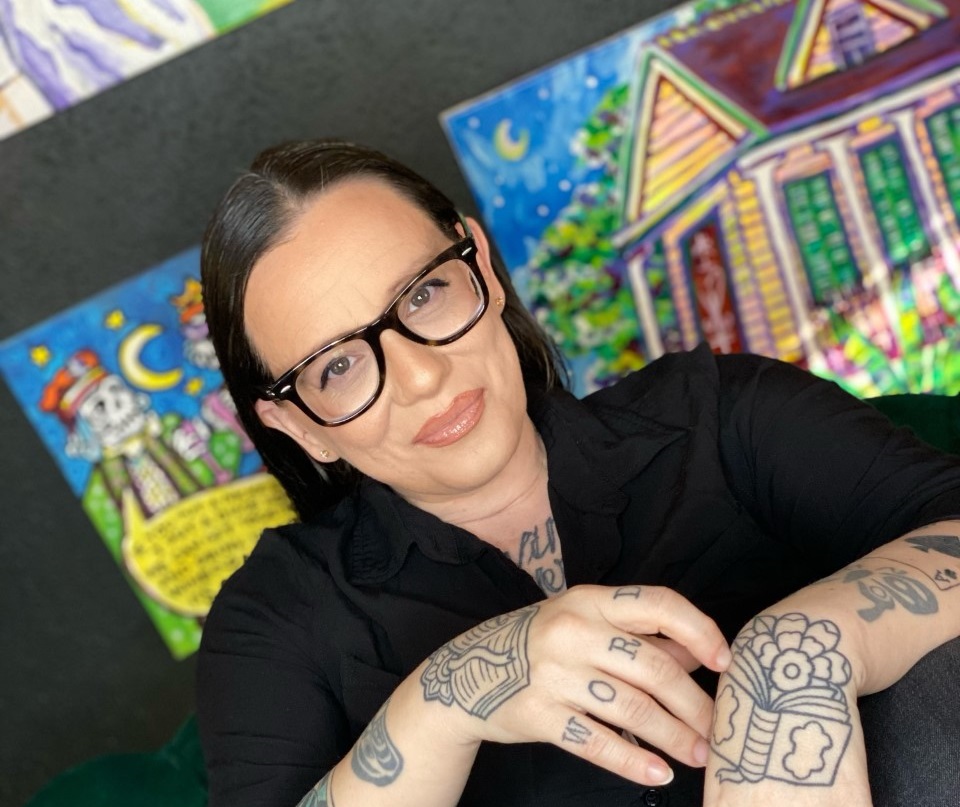 CHERIE DIMALINE
Cherie Dimaline's 2017 book, The Marrow Thieves was declared by TIME magazine one of the Best YA Books of All Time. This international bestseller has won the Governor General's Award and the prestigious Kirkus Reviews Prize for Young Readers and was named a Book of the Year on numerous lists including the National Public Radio, the School Library Journal, the New York Public Library, the Globe and Mail, and the CBC. Her novel Empire of Wild became an instant Canadian bestseller and was named Indigo's #1 Best Book of 2019. Hunting By Stars, the sequel to The Marrow Thieves, was a 2022 American Indian Library Association Honor Book. Cherie lives in her home territory where she is a registered and active member of the Georgian Bay Métis Community. She is currently writing for television and screen. In 2023, she released three new books. Her witchy novel VenCo hit stores in February 2023 and was optioned by AMC Studio and Network. She also released the YA ghost story Funeral Songs for Dying Girls in April 2023, and the memoir An Anthology of Monsters in May 2023.
CONTACT INFORMATION
Website: cheriedimaline.com
Instagram: @cherie.dimaline
BIBLIOGRAPHY
Seven Gifts for Cedar (2010)
Red Rooms (2007)
The Girl Who Grew a Galaxy (2013)
A Gentle Habit (2015)
The Marrow Thieves (2017)
Empire of Wild (2019)
Little Bird Stories, Volume 9 (2019)
Hunting by Stars (2021)
VenCo (2023)
An Anthology of Monsters: How Story Saves Us from Our Anxiety (2023)
Tiger Lily and the Secret Treasure of Neverland (2023)
Funeral Songs for Dying Girls (2023)