The Journal of Anxious Izzy Parker
Written by Alma Fullerton
Illustrated by Beena Mistry
Published by Second Story Press
FOREST FRIDAY AUTHOR VISIT
Releases February 9 at 1pm ET
BOOK SYNOPSIS
Izzy wants to be a lion. But mostly, she feels like a mouse.
Eight-year-old Izzy Parker's biggest problem is feeling anxious and afraid. Her mom's decision to move them across the country to Prince Edward Island didn't help. Izzy worries she will say the wrong thing or laugh at the wrong time, and none of the kids will want to be her friend. Sometimes, it's so hard to be Izzy that she can't breathe.
In her honest, awkward, and anxious journal, Izzy writes down the story of her life and how she is trying to be a little less afraid. The good news: things might not be as bad as they seem. Even better? They will soon have a small, furry new family member—an emotional support dog named Gandalf!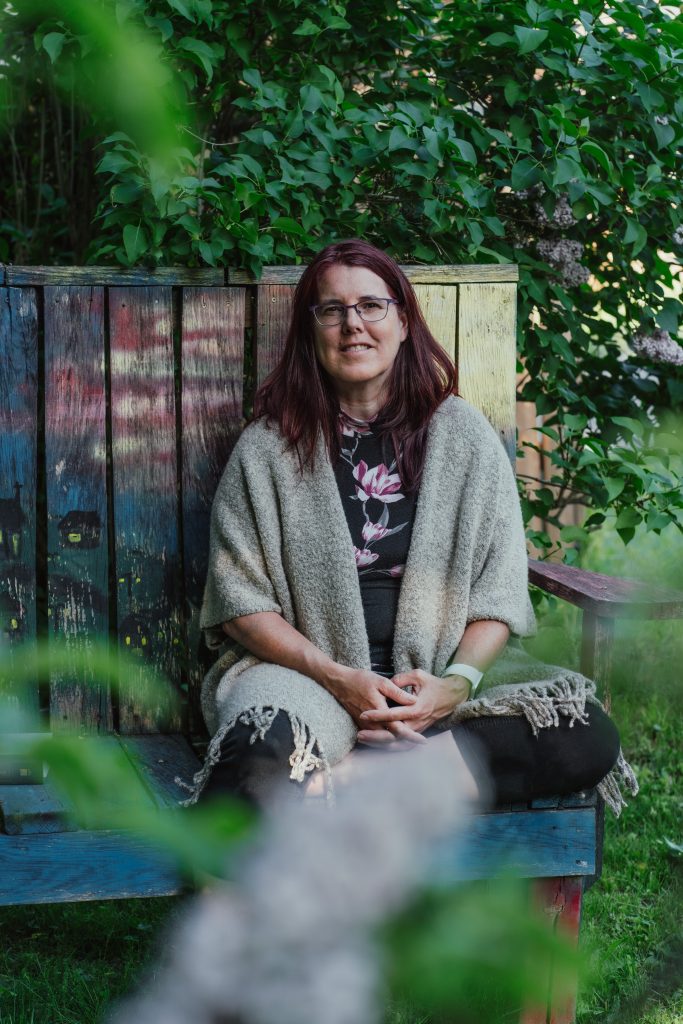 ALMA FULLERTON
Alma Fullerton is an award winning author- author/illustrator. She lives in PEI with her husband, and dog. Born in Ontario Canada, she grew up in a large military family and has lived in in Ontario, British Columbia, Nova Scotia and Germany.  Alma struggled with reading and memorized most things until the age of nine when, with the help of her grade four teacher, she realized she had dyslexia. By grade nine Alma loved reading. Besides writing and illustrating Alma now works in schools as an educational assistant who helps children with learning disabilities figure out the best way for them to learn.
Her books have been nominated and/or have won awards including the Governor General Finalist 2008, TD Canadian Children's Literature Award finalist 2009 & 2011 Ruth and Sylvia Schwartz Award winner 2009, CLA Children's Book of the Year Honor Book 2009, 2011 Golden Oak Award winner 2009, Once Upon a World Children's Book Award Winner – 2009, Manitoba Young Readers' Choice Award shortlist – 2010, SilverBirch Award shortlist -2010, 2014, Silver Birch Express 2023,2024 Blue Spruce Award 2014 & 2016, Kentucky BlueGrass Award 2015 and the 2016 Marilyn Baillie picture book award.
CONTACT INFORMATION
Website: almafullerton.com
Instagram: @almajfullerton
Twitter/X: @AlmaFullerton
BIBLIOGRAPHY
(Forthcoming) Pocketful of Sea Glass – Picture book -Acorn Press – Fall 2023
Flipping Forward Twisting Backward – Peachtree Press – Summer 2022
No More Plastic – author/illustrator, Pajama Press – May 2021
Hand Over Hand – author -Second Story Press, Spring 2017 
When the Rain Comes author – Pajama Press – Sept 2016 
In a Cloud of Dust – author  – Pajama Press, March 2015
Community Soup – author/illustrator – Pajama Press, June 2013
A Good Trade – author –   Pajama Press Oct 2012
Libertad – Free Verse novel –  Fitzhenry and Whiteside –  Sept. 2008 
In the Garage –Young Adult novel – free verse/prose – RedDeer Press Canada – Nov. 2006 
Walking on Glass – Young Adult novel-  free verse –HarperCollins– Jan. 9th 2007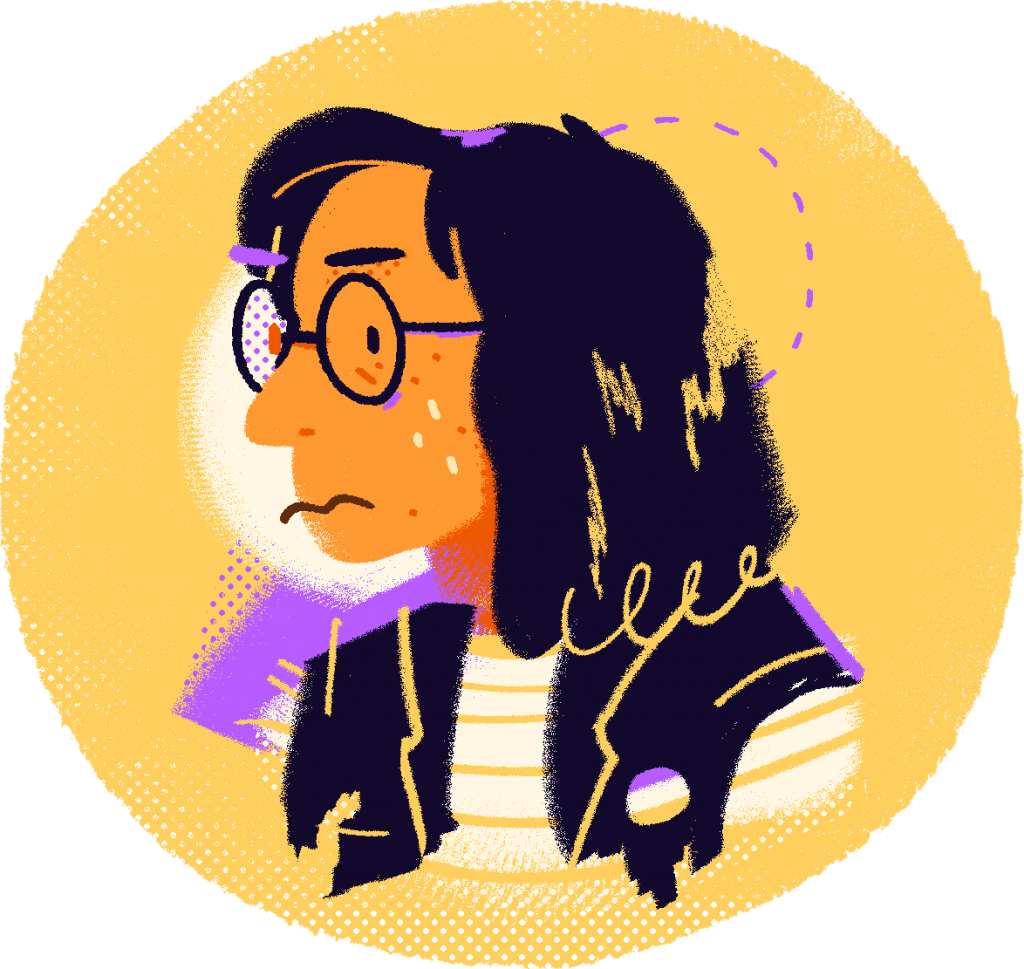 BEENA MISTRY
Beena Mistry is a GTA-raised, Toronto-based freelance illustrator who likes to play with shapes and colour. Their practice includes illustrations, zines, and art direction. They enjoy illustrating as a means to problem solve, creating work that is candid and represents the world they hope to see. Beena is most proud of being able to create and facilitate work that serve the communities they represent. Their clients include Google, BuzzFeed, Simon & Schuster, the University of Toronto, Kids Can Press, Second Story Press, and the University of Toronto.
CONTACT INFORMATION
Website: beenamistry.com
Instagram: @beenathemistry
Twitter/X: @beenathemistry
BIBLIOGRAPHY
Our Rainbow, Simon & Schuster 2019
Alina in a Pinch, Second Story Press 2022
The Journal of Anxious Izzy, Second Story Press 2023
Veena and the Red Roti: A Story of Hope during Partition, Kids Can Press 2024