Those Pink Mountain Nights
Written by Jen Ferguson
Published by Heartdrum (imprint of HarperCollins Publishers Ltd.)
BOOK SYNOPSIS
In her remarkable second novel following her Governor General's Award-winning debut, The Summer of Bitter and Sweet, Jen Ferguson writes about the hurt of a life stuck in the past tense, the hum of connections that cannot be severed, and one week in a small, snowy town that changes everything.
Overachievement isn't a bad word—for Berlin, it's the goal. She's securing excellent grades, planning her future, and working a part-time job at Pink Mountain Pizza, a legendary local business. Who says she needs a best friend by her side?
Dropping out of high school wasn't smart—but it was necessary for Cameron. Since his cousin Kiki's disappearance, it's hard enough to find the funny side of life, especially when the whole town has forgotten Kiki. To them, she's just another missing Native girl.
People at school label Jessie a tease, a rich girl—and honestly, she's both. But Jessie knows she contains multitudes. Maybe her new job crafting pizzas will give her the high-energy outlet she desperately wants.
When the weekend at Pink Mountain Pizza takes several unexpected turns, all three teens will have to acknowledge the various ways they've been hurt—and how much they need each other to hold it all together.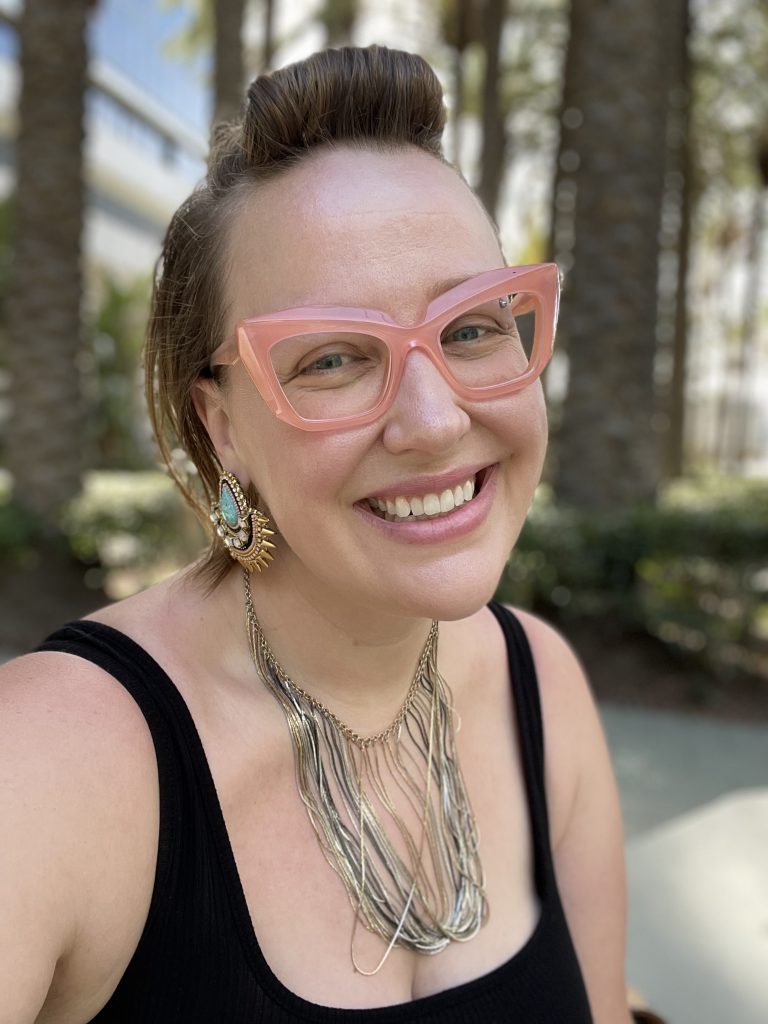 JEN FERGUSON
Jen Ferguson (she/her) is Métis with historical ties to the Red River and white, an activist, a intersectional feminist, an auntie, and an accomplice armed with a PhD in English and Creative Writing. She believes writing, teaching and beading are political acts. Her debut YA novel, The Summer of Bitter and Sweet (Heartdrum/HarperCollins) won a 2022 Governor General's Literary Award and is a 2023 Stonewall Honor Book. Jen's second YA novel with Heartdrum, Those Pink Mountain Nights, has three starred reviews so far and is a Junior Library Guild Gold Selection. Jen's favorite ice cream flavor is mint chocolate chip and she always puts pineapple on pizza.
CONTACT INFORMATION
Website: jenfergusonwrites.com
Instagram: @jdotferg
TikTok: @jdotferg
BlueSky: @jdotferg
Mastadon: jdotferg@mastadonbooks.net
BIBLIOGRAPHY
The Summer of Bitter and Sweet, Heartdrum/HarperCollins, 2022.